The Canada Water Act's annual report from April 2011 to March 2012 was released with intentions to highlight collaborations between federal, provincial, and territorial governments.
Key items:
National Hydrometric Program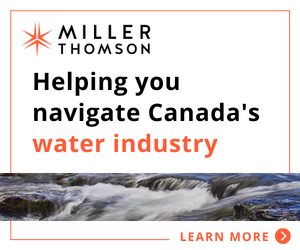 Environment Canada's Water Survey of Canada reported that the federal partner in the National Hydrometric Program (NHP) continued to operate around 2,300 hydrometric stations in Canada, with 1,000 federal stations in operation. Work continued with a focus on outreach, technology development, and maintaining NHP's International Organization for Standardization certificate. The department implemented the Hydrometric Work Station, a computerized system for managing the NHP's entire data production process.
Canada-US Great Lakes Water Quality Agreement
Negotiations continued between the United States and Canada's federal governments to amend and strengthen the Great Lakes Water Quality Agreement. The report noted a wide range of research, monitoring and restoration in the Great Lakes Areas of Concern.  Projects were initiated to reduce the amount of nutrients, solids and bacteria entering water courses, and research was conducted in support of the Canada-US Lakewide Management Plans. Projects were newly funded in the Canadian Great Lakes Areas of Concern towards implementing remedial plans for contaminated sediment.
Lake Winnipeg Basin Initiative
The $18-million Lake Winnipeg Basin Initiative (LWBI) had several projects initiated under the fifth and final round of the Lake Winnipeg Basin Stewardship Fund. The four-year initiative received further implementation of research, information and monitoring activities under the LWBI science plan. Inter-jurisdictional work continued to support implementation of the Canada-Manitoba Memorandum of Understanding on Lake Winnipeg (September 2010).