Canada is soliciting proposals from independent experts to establish an arm's-length, policy-oriented organization on clean growth and climate change.
Announced by the Minister of Environment and Climate Change, Catherine McKenna, the government would enter into a contribution agreement with the successful applicant. Under the agreement, the federal government would investment up to $20 million over five years.
"We are launching this process because we recognize that our government and all Canadians must have access to the best evidence-based advice and expertise about climate change," said McKenna. "That includes cutting pollution, adapting to the risks and costs of a changing climate, and seizing clean-growth opportunities for our kids and grandkids."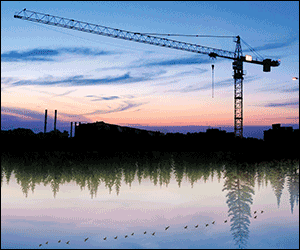 The application is open to new or existing not-for-profits that have secured support from recognized experts and other organizations.
Ideal candidates to establish the Institute, as it's currently being referred to, would be able to offer the following:
Undertake and document high-quality analysis and research to address critical policy questions and inform programs that promote clean growth and climate change in Canada;

Develop practical and forward looking advice based on high-quality analysis and research, to support informed decision-making by governments and Canadians;

Convene and facilitate participation from diverse interests and perspectives to build connections and foster collaboration; and

Compile, integrate, and communicate available information and data on clean growth and climate action and translate it into useable and comprehensive advice to improve climate literacy in Canada and encourage climate action.
Key areas of research that should be addressed by the Institute would include: "the costs of addressing climate related natural disasters in Canada including flooding, fires, and storms, as well as the effectiveness and costs of measures, such as flood infrastructure and fire barriers."

More details on the application process can be found on the government's website. Applications are being accepted until 11:59 PM PT on January 14th, 2019.