Public Services and Procurement Canada (PSPC) has awarded a contract to an Alberta-made cleantech solution, a portable device to measure water contaminants.
The contract, in the amount of $267,467, was awarded to to FREDsense Technologies, of Calgary, Alberta, for its Field Ready Electrochemical Detector (FRED®). The device features an electrochemical biosensor that uses living cells to rapidly identify specific chemicals in water, eliminating the need to ship samples to a laboratory for analysis. The tool is being tested by PSPC.
"We are excited to be working with the PSPC team to help monitor trace contaminant levels and ensure sustainable reclamation of natural resource sites," said David Lloyd, chief executive officer and co-founder of FREDsense Technologies.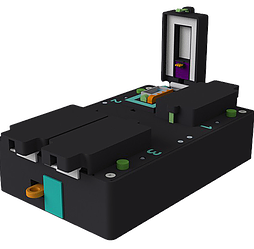 Through the Build in Canada Innovation Program, PSPC works to connects federal departments that have an operational need with innovative businesses that can fill the gap. Purchasing departments test the innovations in real-life settings and provide feedback, while providing the company a market entry point.
"As the single largest purchaser of Canadian goods, our government is proud to support Canada's next generation of innovators. By partnering with homegrown companies, the Build in Canada Innovation Program is helping propel Canadian innovations into the marketplace," said Carla Qualtrough, Minister of Public Services and Procurement.
Since 2010, Build in Canada Innovation Program contracts have supported 1,684 full-time jobs across the country, generating significant benefits for Canadians.
To find out how the program can help launch your cleantech solution reach the market, visit the Build in Canada Innovation Program website.