Gatineau, QC – The Honourable Steven Guilbeault, Minister of Environment and Climate Change, has launched the Conservation Exchange Pilot, an innovative, science-based initiative designed to enable more conservation work in Canada.
Businesses across Canada are reflecting on ways to reduce their carbon footprint and improve environmental sustainability practices, and the Conservation Exchange Pilot presents a voluntary opportunity for them to help conserve nature. For the first time, the Conservation Exchange is applying a science-based certification process that includes a standardized measure of biodiversity benefits to conservation projects. Funding partners will receive a certificate from Environment and Climate Change Canada to recognize their investments in nature.
The first three projects include: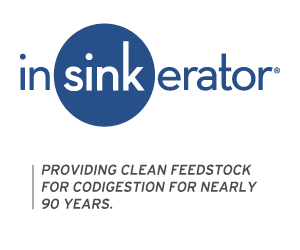 The Amherst Point Salt Marsh Restoration Project—to transition the landscape from unnatural and highly-modified habitats to richer, naturally-dynamic coastal wetlands. This project is being carried out by Ducks Unlimited Canada and partially funded by Irving Oil Ltd., in Nova Scotia.
The MacKenzie Creek Restoration Project in Alberta—this watershed-scale restoration project, which will be carried out by Trout Unlimited Canada with funding support from Teck Resources Limited, will address stream health degradation at high-priority sites, and improving and protecting spawning and rearing habitat for Bull Trout and Athabasca Rainbow Trout (endangered).
Precision conservation agriculture in Manitoba and Saskatchewan—this project involves helping farmers realize biodiversity benefits, including enhanced pollination, by converting areas of marginal cropland to perennial cover. It is being carried out by Ducks Unlimited Canada and supported by Nutrien and Maple Leaf Foods.
Organizations interested in participating in the Conservation Exchange are invited to visit Canada.ca to learn more about getting involved.
"Nature benefits us all and we can all contribute to protecting Canada's natural beauty. The Conservation Exchange Pilot is an innovative and mutually beneficial funding mechanism designed to enable more conservation efforts in Canada. We know that businesses are looking for meaningful ways to give back to the environment, and governments must find ways to share the responsibility for funding all the projects required to meet our domestic and international conservation goals. This pilot brings partners together to fund and implement effective conservation projects that address the fundamental issue of biodiversity loss." – The Honourable Steven Guilbeault, Minister of Environment and Climate Change
"Ducks Unlimited Canada is proud to participate in the first projects delivered through the Conservation Exchange Pilot, alongside our valued partners at Irving Oil, Nutrien, and Maple Leaf Foods. These partnerships, which leverage public and private investments, demonstrate the shared leadership and action that's needed to scale-up conservation work across the country. Restoring the Amherst Point salt marsh will significantly benefit species at risk, allowing a host of wildlife to thrive within this rich coastal habitat. At the same time, working alongside Canadian farmers to implement regenerative agriculture practices will improve profitability, and increase pollinator habitat and biodiversity across the Prairies. The Conservation Exchange is an example of the whole-of-society approach that's needed to successfully restore nature nationwide." – Michael Nadler, Chief Executive Officer, Ducks Unlimited Canada
"Irving Oil has partnered with Ducks Unlimited Canada for more than 60 years, and we are proud of the work that we have done together to help conserve Atlantic Canadian wetlands and the wildlife that call them home. We are equally proud to have this important work recognized as we work together to achieve sustainability outcomes that result in measurable environmental benefits, promote strong biodiversity in our regions, and help reduce greenhouse gas emissions within Canada." – Ian Whitcomb, President, Irving Oil
"Maple Leaf Foods is proud to be part of one of the first projects selected for the Conservation Exchange Pilot. With our funding support, Ducks Unlimited Canada and Nutrien will work with farmers in our supply shed in Saskatchewan and Manitoba to measure and quantify biodiversity benefits from implementing regenerative agriculture practices on the marginal lands around their farms. This is an important and innovative step to catapult conservation efforts in Canada and is clearly aligned with our sustainability goals at Maple Leaf Foods." – Randy Huffman, Chief Food Safety and Sustainability Officer, Maple Leaf Foods
"Biodiversity and water resources are critical to sustainable agriculture. That's why Nutrien is proud to engage in conservation efforts that work directly with growers, as well as food and agriculture industry partners, to support productive farming and restore forages on marginal land for positive local outcomes." – Tim Faveri, Vice President, Sustainability and Stakeholder Relations, Nutrien
"Trout Unlimited Canada has long been working with partners to conserve, protect, and restore Canada's freshwater ecosystems. Support from Teck Resources Limited will allow us to complete important rehabilitation work along MacKenzie Creek to protect Bull Trout and Athabasca Rainbow Trout and their habitats. The Conservation Exchange Pilot is an innovative mechanism enabling effective partnerships between industry, government, and the non-profit sector to address habitat and biodiversity challenges across Canada." – Lesley Peterson, Director of Conservation, Trout Unlimited Canada
"Supporting nature conservation and restoration in Canada is a key part of our work to increase the supply of the Canadian critical minerals that the world needs to enable decarbonization, while helping solve the global challenge of nature loss." – Jonathan Price, Chief Executive Officer, Teck Resources Limited
Quick facts
The Conservation Exchange Pilot is a three-year pilot project, funded as part of the Enhanced Nature Legacy program from Budget 2021.
The Conservation Exchange Pilot is the first-ever application of a government-backed, science-based certification process that applies a standardized measure of biodiversity benefits to conservation projects.
The Pilot is being developed and delivered in collaboration with industry associations, conservation organizations, interested provinces and territories, experts, Indigenous leaders, and other federal departments and agencies. An external working group meets quarterly to provide input and advice.
Environment and Climate Change Canada intends to assess up to five projects through the Conservation Exchange Pilot and, with the support of an external working group, continues to seek potential projects and funding partners to participate in the initiative.
Projects undertaken by the Conservation Exchange Pilot will help Canada make progress on commitments to halt and reverse nature loss in the country by 2030, while achieving a full recovery for nature by 2050