The governments of Canada and Newfoundland and Labrador have announced investments in water infrastructure in Lewisporte.
Scott Simms, Member of Parliament for Coast of Bays–Central–Notre Dame; Derek Bennett, Member of the House of Assembly for Lewisporte–Twillingate; and Betty Clarke, Mayor of Lewisporte, have announced more than $2.1 million in joint funding to improve potable water service in the town of Lewisporte.
"The Government of Canada recognizes that investing in high-quality water and wastewater infrastructure is an essential part of building livable, healthy communities," said Simms. "Thanks to this support even more people and businesses in Lewisporte will have reliable drinking water service, improving the quality of life for local residents for decades to come."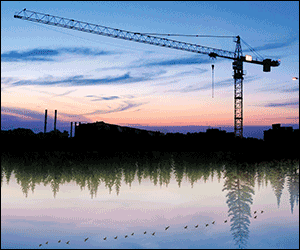 The Government of Canada is contributing over $733,000 to this project through the Provincial-Territorial Infrastructure Component—National Regional Projects. The Government of Newfoundland and Labrador will contribute over $1 million, with the town ocovering the remainder of project costs.
"The Town of Lewisporte would like to thank the federal and provincial governments for their commitment to ensure our citizens have access to clean water," said Mayor Clarke. "With this investment our residents will benefit from infrastructure improvements that are essential to keep our community healthy and also protecting our environment."
Project work includes adding a secondary water storage tank and twinned water main to the current water distribution system.