Jenica Atwin, Member of Parliament for Fredericton, the Honourable Jill Green, Minister of Social Development, Minister responsible for the Economic and Social Inclusion Corporation and for the New Brunswick Housing Corporation, and Her Worship Kate Rogers, Mayor of Fredericton, have announced a joint investment of more than $44.5 million to support water and active transportation infrastructure improvements in Fredericton.
This investment will enable improvements to water, storm and sanitary sewers in Fredericton, while also upgrading streets and pipes to accommodate heavier future rain falls. Work will include the replacement and upgrade of infrastructure, including water pipes and multi-use trails. These projects will improve the resilience of Fredericton's infrastructure to mitigate the impacts of climate change and better protect residents in the case of flooding.
Additional investments will support the construction of new sidewalks and new multi-use trails, the installation of new pedestrian crossings and bike racks on Fredericton's transit buses, as well as upgrade over 5km of multi-use trail. Once complete, Fredericton residents will have access to active transportation infrastructure that is easier to use, safer and more practical.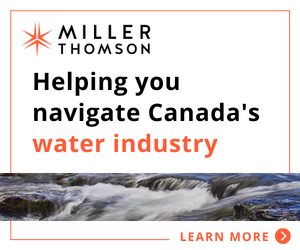 By investing in infrastructure, the Government of Canada is growing our country's economy, building resilient communities, and improving the lives of Canadians.
"Investing in water, wastewater, stormwater, and active transportation infrastructure is critical for the health of our cities and to protect our environment. Upgrading these assets in Fredericton will help our community to adapt and mitigate the impacts of the climate crisis and provide easier, safer, and more convenient active transportation infrastructure." – Jenica Atwin, Member of Parliament for Fredericton
Quick Facts
The Government of Canada is investing is investing $9,116,198, the Government of New Brunswick is investing $19,537,500 and the City of Fredericton is contributing $10,421,302 to facilitate water infrastructure improvements.
The Government of Canada is also investing $3,256,000 and the City of Fredericton is contributing $2,170,800 to support active transportation infrastructure improvements.
Active transportation refers to the movement of people or goods powered by human activity, and includes walking, cycling and the use of human-powered or hybrid mobility aids such as wheelchairs, scooters, e-bikes, rollerblades, snowshoes, cross-country skis, and more.
The Active Transportation Fund is providing $400 million over five years, starting in 2021, to make travel by active transportation easier, safer, more convenient and more enjoyable, in support of Canada's National Active Transportation Strategy.
Including today's announcement, 64 infrastructure projects or project bundles under the Green Infrastructure Stream have been funded in New Brunswick, with a total federal contribution of more than $231 million and a total provincial contribution of more than $159 million.
Under the Investing in Canada Plan, the federal government is investing more than $180 billion over 12 years in public transit projects, green infrastructure, social infrastructure, trade and transportation routes, and Canada's rural and northern communities.
The Government of Canada is investing $14.9 billion over eight years, starting in 2021, in reliable, fast, affordable, and clean public transit. This funding includes $3 billion per year in long-term, predictable federal public transit funding which will be available to support transit solutions beginning in 2026-27.
Since 2015, the Government of Canada has invested over $24.8 billion in transit projects across the country, providing Canadians with cleaner and more efficient commuting options.
The funding announced today builds on the Government of Canada's work through the Atlantic Growth Strategy to create well-paying middle-class jobs, strengthen local economies, and build inclusive communities.