Central Elgin, ON – Arielle Kayabaga, Member of Parliament for London West, and Andrew Sloan, Mayor of the Municipality of Central Elgin, have announced $17 million in joint funding to better protect Port Stanley's shoreline areas from storm surges.
This investment will fund enhancements to the existing dune protection system, the construction of a new harbour entrance breakwater, raising the crest of an existing breakwater, and upgrading the community's storm water management system.
Once complete, this project will help Port Stanley shoulder the impacts of storm surges and better protect people and property from increasingly frequent severe storms.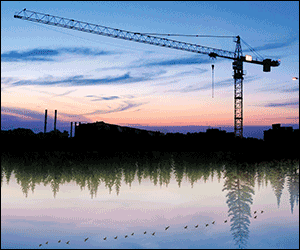 Making adaptation investments now will have major economy-wide benefits later. Every dollar that is invested in adapting and preparing for climate related disasters can return as much as 13 to 15 dollars in benefits.
By investing in infrastructure, the Government of Canada is growing our country's economy, increasing the resiliency of our communities, and improving the lives of Canadians.
"With increasing extreme weather events, ensuring our communities have reliable disaster mitigation infrastructure is key to safeguarding the livelihoods of all residents. Today's important announcement will ensure that residents in Port Stanley are better protected from the impacts of climate change thanks to improved disaster mitigation infrastructure." – Arielle Kayabaga, Member of Parliament for London West
Quick facts
The Government of Canada is investing $6.8 million in this project through the Disaster and Mitigation Adaptation Fund (DMAF). The Municipality of Central Elgin is contributing $10.2 million.
On November 24th, 2022, the Government of Canada released Canada's National Adaptation Strategy: Building Resilient Communities and a Strong Economy. It commits $1.6 billion in new federal funding to help address both immediate and future climate risks to Canadian communities.
As outlined in the Government of Canada Adaptation Action Plan (GOCAAP), the federal plan to implement the National Adaptation Strategy's goals, objectives and proposed targets, the Government of Canada will invest up to an additional $489.1 million through the Disaster Mitigation and Adaptation Fund (DMAF) to help communities increase their resiliency against the effects of climate change.
Launched in 2018 with an initial investment of $2 billion, the DMAF helps communities build infrastructure they need to better withstand natural hazards such as floods, wildfires, earthquakes, and droughts. Through Budget 2021, the Government of Canada invested an additional $1.375 billion in the DMAF.