Today, the Government of Canada announced that it will invest $600,000 in clean water technologies to benefit oil sands work in Western Canada.
Northern Alberta Institute of Technology (NAIT) will receive almost $600,000 from Western Economic Diversification Canada and $200,000 from Canada's Oil Sands Innovation Alliance (COSIA) to design and construct a high temperature, high pressure testing unit to test and implement water technologies in oil sands.
The funding was announced by Randy Boissonnault, Member of Parliament for Edmonton Centre and Special Advisor to the Prime Minister on LGBTQ2 issues, on behalf of the Honourable Navdeep Bains, Minister of Innovation, Science and Economic Development and Minister responsible for Western Economic Diversification Canada.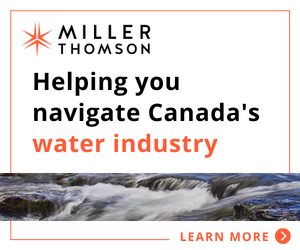 "Our government is proud to support NAIT in advancing its clean water technologies applied research portfolio," said Randy Boissonnault, Member of Parliament for Edmonton Centre and Special Advisor to the Prime Minister on LGBTQ2 issues. "Today's investment will enable NAIT and western Canadian oil companies to test ideas and apply cutting-edge solutions that will bring about environmental and economic benefits and reinforce Canada's global competitive advantage in clean technology."
The investment will help establish a Membrane Technology Assessment Program (MTAP) at NAIT's Centre for Oil Sands Sustainability to support the design and construction of a membrane technology unit. The unit will test membrane and other water treatment technologies designed by companies in controlled conditions that simulate oil sands in situ operations.
"This membrane testing unit continues a tradition of leading-edge applied research with industry partners, helping them to become more sustainable. I would like to thank the Government of Canada and Canada's Oil Sands Innovation Alliance for supporting this project," said Dr. Glenn Feltham, president and CEO, NAIT.
The testing unit will help develop 12 industrial water technologies used in oil sands, and train and develop 12 highly qualified people. This will also enable at least six western Canadian oil companies the opportunity to test their technologies and more quickly implement innovations that create environmental and economic benefits.
"NAIT is an important partner for COSIA in advancing our clean resource innovation. We are advancing the testing and development of a new generation of oil sands technology that we believe offers a potential solution for oil sands water treatment," said Dan Wicklum, chief executive, COSIA. "This project is a demonstration of how collaboration brings us closer to reaching our goals for finding solutions to our biggest challenges."
The investments are being made to meet the Government of Canada's obligations set out under its  Pan-Canadian Framework on Clean Growth and Climate Change and Innovation Agenda.