The Government of Canada is investing over $3.1 million to provide municipal water and sewer services to more Halifax residents.
Federal funding for this project is being provided through the Green Infrastructure Stream of the Investing in Canada infrastructure plan. The Government of Nova Scotia is contributing $2.6 million, with the Halifax Regional Municipality providing the remainder of project costs.
"Our citizens place great value on clean and efficient water systems, and investments like this make a big difference in the lives of our residents," said Mike Savage, mayor of the Halifax Regional Municipality. "I want to thank our partners at the federal and provincial government for their contribution to a project that will ensure safe, affordable, and sustainable water systems for years to come."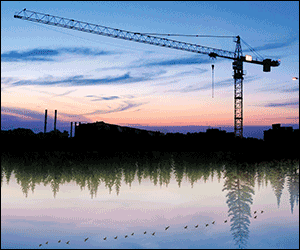 This project involves installing 1,500 metres of watermain and 2,200 metres of sanitary sewer to bring municipal water services to residents in the community of Herring Cove. This project will ensure residents who were not served by municipal water infrastructure will have access to high quality drinking water, and an efficient reliable sewer system for generations to come, adapting to the needs of a growing population.
"Investing in high-quality water and wastewater infrastructure is an essential part of building healthy, livable communities," said Andy Fillmore, Member of Parliament for Halifax. "Our partnership with Nova Scotia and the Halifax Regional Municipality means that residents in Herring Cove will now benefit from efficient water and wastewater services that better serve their community, while supporting future growth and protecting the environment."
The announcement was made by Andy Fillmore, member of parliament for Halifax, and Brendan Maguire, member of the legislative assembly for Halifax Atlantic.