The federal government is leveraging procurement to drive sustainable innovation in Canada's small businesses to help tackle plastic pollution.
Through the Innovative Solutions Canada program, government departments are inviting small businesses to come up with innovative solutions in response to specific challenges they face.
"Small businesses form an important pillar of our economy, and they constitute the backbone of communities across the country. Through Innovative Solutions Canada, our government is transforming challenges into opportunities for small businesses," said Navdeep Bains, Minister of Innovation, Science and Economic Development.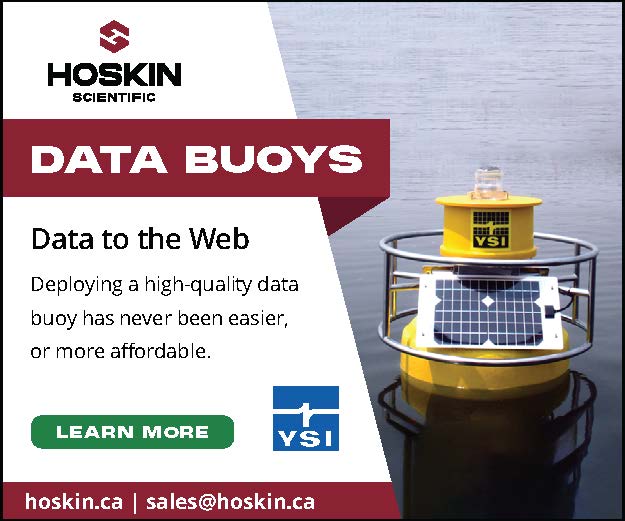 Winning small businesses may receive up to $150,000 to refine their research and development and, if accepted into Phase 2, receive up to $1 million to develop a working prototype. The government may then act as a first customer, helping these small businesses commercialize their innovations, scale up their business and create good jobs.

"Through the Canadian Plastics Innovation Challenge, Innovative Solutions Canada will give Canadian small businesses an opportunity to help protect our environment and grow our economy," said Catherine McKenna, Minister of Environment and Climate Change. "By creating innovative solutions to beat plastic pollution, small businesses will take an active role in creating a better future for our kids and grandkids."
Environment and Climate Change Canada is challenging small businesses to:

1. Find smart packaging design and other solutions to reduce plastic waste

2. Find new ways to separate mixed plastics for recycling

3. Identify ways to reduce and recycle plastic construction waste

Fisheries and Oceans Canada is challenging small businesses to:

4. Find plastic-free ways to get fish from fish farms and the ocean to our plates

5. Find innovative new ways to manage old fishing equipment and debris and remove it from our waters

Agriculture and Agri-Food Canada and Natural Resources Canada are challenging small businesses to:

6. Turn leftover plant material from agriculture or forestry into compostable bioplastics

Transport Canada is challenging small businesses to:

7. Identify sustainable new ways to recycle or reuse and glass-fibre-reinforced plastic
"Fisheries and Oceans Canada and the Canadian Coast Guard are proud to participate in Innovative Solutions Canada's domestic Plastics Innovation Challenge," Jonathan Wilkinson, Minister of Fisheries, Oceans and the Canadian Coast Guard. "We are excited to collaborate with Canadian companies to foster technological innovation to remove plastics from our oceans and waterways and prevent future plastic pollution."
Correctional Services Canada and Crown-Indigenous Relations and Northern Affairs Canada have also committed to launching plastic innovation challenges later this fall.

Program funding will come from the 20 departments and agencies participating in Innovative Solutions Canada. Each department will set aside funding for this initiative that amounts to one percent of its 2015–16 combined procurement and internal research and development expenditures. Together, the funding from the departments and agencies represents an annual $100-million investment over the course of five years.
This follow Canada's focus on plastic pollution at the Halifax G7 meeting, with an emphasis on plastic pollution in the world's oceans.
"We made important progress today to protect our oceans and reduce plastic pollution. Canada and our G7 counterparts reinforced our commitments to tackling the problem, while many other leading businesses and governments stepped up with new commitments, including through the Ocean Plastics Charter which was launched at the Charlevoix G7 Summit," said Minister McKenna on the conclusion of the meeting. "These significant commitments are a step towards cleaning up our shorelines, beating plastic pollution in our communities, and to growing jobs and opportunities in a cleaner economy."