The governments of Canada and British Columbia have renewed an agreement ensuring the collection, processing, publication and distribution of water quantity data in the province. Minister of the Environment Leona Aglukkaq and B.C. Environment Minister Mary Polak announced the renewal on World/B.C. Rivers Day, September 29.
"Almost every sector of Canada's economy needs accurate information about water supply for economic and social development and to ensure environmental sustainability," said Minister Aglukkaq. "Renewing this agreement reinforces our joint commitment to understanding and managing water availability in British Columbia."
British Columbia has a network of around 450 water quantity monitoring stations which have been co-managed by the environmental ministries of Canada and the province since 1975.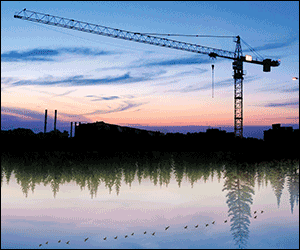 "Water quantity surveys and streamflow data play a pivotal role in flood forecasting efforts across the province, and are also crucial for determining drought levels and water supply conditions," said Minister Polak.
Similar agreements exist between the federal government and all provinces and territories. Together, they provide a framework for a national network of over 2,500 monitoring stations.
British Columbia pays for about two-thirds of the $7-million annual operating costs expense, although they recover about half that amount from clients like BC Hydro, First Nations, industry, local government and agencies.