The Governments of Canada and Saskatchewan have announced a $6.4-million expansion of the Balgonie wastewater system.
"The investments in infrastructure we are making will benefit Canadians for years to come: creating economic growth and middle-class jobs now, while laying the foundation for durable growth in the future. This project will protect the local environment in Balgonie and support the community's growth for decades to come," said Ralph Goodale, Minister of Public Safety and Emergency Preparedness.
Minister Goodale, along with Don McMorris, Indian Head-Milestone MLA, announced funding for the Town of Balgonie's wastewater system in order to better serve the community and position it for growth.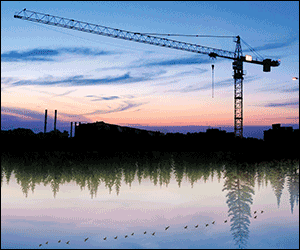 "The Government of Saskatchewan is committed to investing in key infrastructure that will position communities for growth and improve our citizens' quality of life by improving local wastewater systems, keeping our great province strong," said McMorris.
The governments of Canada and Saskatchewan will each contribute up to $1.5 million toward the project through the New Building Canada Fund's Provincial-Territorial Infrastructure Component – National and Regional Projects (PTIC-NRP). The Town of Balgonie will fund the remainder.
Frank Thauberger, Mayor of Balgonie said, "The Town of Balgonie certainly appreciates the funding from the federal and provincial governments toward this important project, which is needed so our thriving community can continue growing, as our existing wastewater system is near capacity."
The project includes expanding the existing sewage lagoon and irrigation system and related works, which will improve the overall wastewater system and benefit the environment. Once completed, the project will support economic and population growth in the community, providing services for 6,000 potential residents. Construction is expected to begin as early as this summer.
The federal and provincial investments assist the town in accomplishing the infrastructure policies it set out in its 2015 guidance document, which states that "The planning, phasing and development of water and sewer services will be based on: conformance with environmental regulations; the demand for services and the need for upgrading; the financial resources of the Town; and the logical extension of existing services."
A full list of infrastructure projects in Saskatchewan can be found in Infrastructure Canada's website.