The governments of Canada and Ontario have announced a bilateral agreement to invest more than $1.1 billion in combined available under the Clean Water and Wastewater Fund (CWWF) to go towards 41 projects across the province.
The Hon. Amarjeet Sohi, Minister of Infrastructure and Communities, and the Hon. Bob Chiarelli, Ontario Minister of Infrastructure, announced the agreement, whereby the federal government is providing up to 50 per cent of the funding, amounting to almost $570 million, for projects while the provincial government will invest almost $270 million.
Municipalities, First Nations and local services boards will cover the remaining costs. Municipalities will also be able to apply their Ontario Community Infrastructure Fund (OCIF) formula grants toward the municipal contribution for these projects.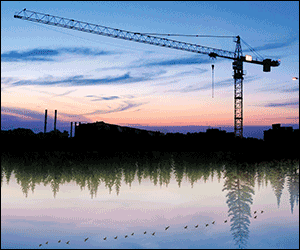 Ontario recently announced it will triple OCIF funding to $300 million per year by 2018-19.
Today's announcement is in addition to the bilateral agreement that was announced in August 2016 and provided $2.97 billion in combined funding for public transit infrastructure funding in Ontario under the Public Transit Infrastructure Fund. These agreements are part of Phase 1 of the $120 billion, 10-year Investing in Canada plan and is a key foundational piece of the federal government's longer-term investment strategy.
Ontario is making the largest investment in public infrastructure in the province's history–about $160 billion over 12 years, which is supporting 110,000 jobs every year across the province, with projects such as hospitals, schools, roads, bridges and transit.
An initial list of 41 approved projects was also announced under the funding program. The list includes work to:
replace aging water mains and provide sanitary and storm water services in Barrie;

upgrades to the main water line and the construction of a new storm water treatment plant in Sudbury;

improve the Hespeler wastewater treatment plant in Waterloo;
create a new landmass around the current Essroc Quay in Toronto that will stabilize the area shoreline under flood conditions;
These projects will contribute to ensuring that communities across Ontario have access to clean and reliable drinking water, efficient wastewater systems, and healthy rivers and lakes.
For a complete list of identified projects in Ontario can be found online.