The University of Waterloo, Province of Ontario and City of Burlington announced the launch of the Home Flood Protection Program at Burlington City Hall to help homeowners protect their homes from flooding.
The Home Flood Protection Program aims to help homeowners identify flood risks, take action to reduce those risks and support preventative maintenance activities that reduce risks over the long-term. This is achieved by a trained assessor who completes a 50-point visual assessment of potential sources of water entry into the home and discusses preventative maintenance practices with homeowners.
A confidential report is created to provide homeowners with a list of the top actions to reduce flood risk. The pilot program is available for single-family homeowners for a subsidized fee of $125 across Burlington from August to December 2017.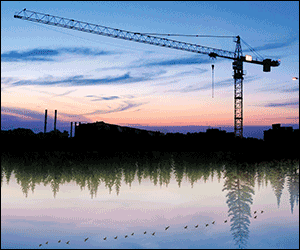 Lessons learned from the pilot program in Burlington will inform a broader rollout of the program across Ontario.
The program comes at an important time, as the frequency and severity of extreme weather due to climate change is increasing and exposes many homes to possible basement flooding. In 2015, the community invested in a comprehensive report to evaluate flood protection options and $20 million in stormwater upgrades.  The mayor has also spearheaded efforts to engage with the insurance sector to better understand how home owners should protect themselves from flood damage and the associated costs.
Burlington homeowners who are interested in participating in the program can register online at www.homefloodprotect.ca or call 1-877-876-9235.