British Columbia Environment Minister Mary Polak and Northwest Territories Environment and Natural Resources Minister J. Michael Miltenberger signed an agreement today committing both governments to co-operatively manage water in the Mackenzie River Basin.
Through the British Columbia and Northwest Territories Bilateral Water Management Agreement, which focuses on the Liard and Petitot watersheds, both governments are committing to protecting the ecosystems within the basin with science-based thresholds, as well as the interests of all citizens, including First Nations.
The transboundary water agreement between N.W.T. and B.C. is the second major agreement of seven eventual agreements that the N.W.T. is engaged in to protect the Mackenzie River Basin.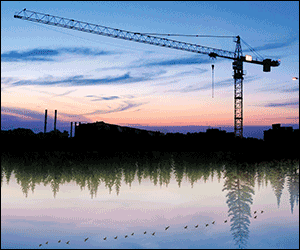 "We have been relentless about this," said Minister Miltenberger. "We spent four years getting our water strategy done and we've been on this file non-stop for almost five years," he said.
In an interview with Minister Miltenberger and Merrell-Ann Phare, Chief Negotiator for the transboundary Water Agreement, Phare explained that the success of basin-wide negotiations with provinces and territories thus far has stemmed from fact that they have full support of the government up to the level of Premier Bob McLeod and that the negotiations were aligned with political timelines.
"The biggest influence was the Minister reminding us about how many days we had left in a mandate in an election period," said Phare. "We knew we had 1,432 days, then 648 days, and 235 days, and that we had to deliver otherwise new governments could come in and completely change the priorities."
The agreements with B.C. and Alberta (signed on March 19, 2015) recognize and respects each jurisdiction's laws, regulations, plans, policies and economic opportunities. The agreement also heavily builds upon the Northwest Territories' Northern Voices, Northern Waters: NWT Water Stewardship Strategy, developed in collaboration with Aboriginal groups, communities, regional organizations, industry, government and residents.
"We have some very important pieces built in, in terms of aquatic ecosystems, the amount of water, indicators, how we are going to deal with monitoring. At the same time, the strategy includes a community-based monitoring system that we have been rolling out across the Northwest Territories, that will allow communities to work with us to sample water. It provides a level of comfort," said Minister Miltenberger.
The Mackenzie River Basin is the largest river basin in Canada covering 1.8 million square kilometres. The bilateral agreement with B.C. is part of the broader Mackenzie River Basin Transboundary Waters Master Agreement – a water management partnership between the federal government and Saskatchewan, Alberta, B.C., Yukon and Northwest Territories.
"We have very strong citizen and Aboriginal government support. There is a sense of comfort that we have the best agreement that we can get and it gives us a level of protection that we never had before," he said.