More than $5.4 million in joint funding has been announced for seven projects. The projects will help improve potable water services and wastewater infrastructure in communities on the Avalon Peninsula in Newfoundland and Labrador.
"Investing in modern water infrastructure is an essential part of building greener and healthier communities," said Ken McDonald, member of parliament for Avalon. "Together with our partners, we are proud to invest in better and more expansive potable water systems, and waste management on the Avalon Peninsula."
"These projects will safeguard public health, and better protect the environment," added McDonald. "Canada's infrastructure plan invests in thousands of projects, creates jobs across the country, and builds cleaner, more inclusive communities."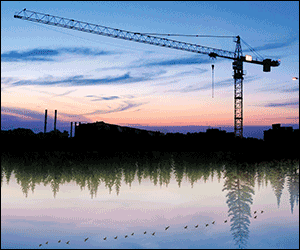 In Holyrood, joint funding will support the installation of a 500,000-gallon water storage tank, as well as a new control system and water mains. The project will provide reliable and continuous potable water services to local residents and businesses.
The towns of Branch, Colliers, Ferryland, Harbour Main-Chapel's Cove-Lakeview, and St. Mary's will benefit from watermain and related infrastructure improvements. This will help ensure residents have with easily accessible drinking water services.
Ferryland residents will also benefit from improved storm and sewer pipe installation, as well as road upgrades, where project work is being completed. The town of Placentia will benefit from a lift station and new sewage treatment unit, increasing town's ability to treat and manage wastewater.
"Our funding announcements in recent months are leading to better water infrastructure in rural communities," said Derrick Bragg, minister of transportation and infrastructure for Newfoundland and Labrador. "By working with the communities and the Federal Government, we are making sure the existing infrastructure continues to operate as needed for the residents of these communities."
The Government of Canada is investing more than $1.9 million, with the Government of Newfoundland and Labrador providing over $2.3 million for these projects through the Green Infrastructure Stream (GIS) of the Investing in Canada infrastructure plan. The municipalities are contributing more than $1 million in total towards their respective projects.