ALUS has announced the next phase of its project that will provide high-resolution modelling of natural infrastructure and help deliver watershed-scale ecosystem resilience in the Lake Erie basin.
The ALUS Lake Erie Test Transfer Project will demonstrate the impact of the Integrated Modelling for Watershed Evaluation of Beneficial Management Practices (IMWEBs) model at-scale within the Great Lakes basin. The science-based and data-driven IMWEBs quantifies the water quantity and quality benefits of natural infrastructure projects, providing unprecedented insight into managing the health of the Lake Erie basin.
The project is supported by RBC Tech for Nature, a multi-year commitment to preserving the world's greatest wealth: our natural ecosystem. Working with partners like ALUS, RBC is supporting the development of technology and innovation capabilities to solve pressing environmental challenges.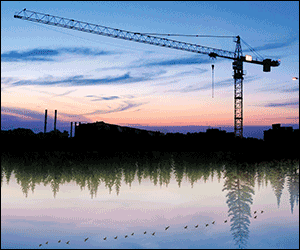 Farmers and ranchers, like Jamie Littlejohn, are by virtue environmental stewards. They know and care about the land and understand how it responds to human inputs. It's for this reason that ALUS participants are so well-positioned to deliver benefits to water quality and watershed health in the Lake Erie basin, leveraging innovative data and analytical tools like IMWEBs.
"The agricultural sector represents one of the best opportunities for tackling climate change," said Valerie Chort, vice president of corporate citizenship and sustainability at RBC. "We're proud to partner with ALUS to develop innovative technologies and tools which will enable farmers and ranchers to incorporate nature-based climate solutions on their land. These new projects will result in a variety of benefits including carbon removal, increased biodiversity and reductions in nutrient run-off."
IMWEBs empowers community partners to identify and prioritize natural infrastructure projects, providing enhanced accountability and transparency in ecosystem investments. Communities can evaluate the financial and environmental impact that a constructed wetland, Tallgrass prairie, or riverbank enhancement project can have on in-situ and downstream ecosystems.
Threatened by harmful algal blooms, Lake Erie's health is critical to the environment and human communities. The insights delivered through IMWEBs and its frontend database, the ESAT web platform, help farmers, ranchers and community partners consider complex factors in land management and how those decisions impact the downstream health of Lake Erie and consequently the wider community, human and non-human.
"ALUS projects are delivered by local farmers and ranchers and increase watershed and agricultural resilience," said Lara Ellis, senior vice president of policy and partnerships at ALUS. "By partnering with RBC Tech for Nature, ALUS is able to create tools to quantify environmental benefits and target investments according to outcomes."
To do this, IMWEBs utilizes input data on climate, topography, soil, land use, and land management to characterize landscape processes and generate outputs, including runoff, sediment and nutrient generation and transport. The model makes use of a variable scale, ranging from the breadth of the entire watershed down to a 10 or 20 metre parcel. This variability provides unparalleled insight into nature-based infrastructure project outcomes from carbon sequestration to nutrient loads.
Developed by Doctors Wanhong Yang, Yongbo Liu and Shawn Shao at the University of Guelph, IMWEBs and the ESAT Web platform have been rigorously field tested with ALUS in Alberta's Modeste watershed and in the Lake Erie basin.
The ALUS Lake Erie Test Transfer Project builds on these previous field deployments and the power of the IMWEBs tool, bringing it to bear on a larger area of critical environmental concern, the Lake Erie basin. Specifically, the Test Transfer Project will be deployed in three Lake Erie subwatersheds: Kettle Creek, Catfish Creek and Big Otter Creek.
"Farmers and ranchers are the backbone of our communities and economies," said Bryan Gilvesy, CEO of ALUS. "ALUS taps into their connection and commitment to the land to provide solutions to environmental problems. With support from RBC Tech for Nature, we can leverage technology to provide better information to support the work of our grassroots network."