Ontario-based Algonquin Power & Utilities Corp. has announced that Liberty Utilities Co., Algonquin's regulated utility operating subsidiary, has entered into a stock purchase agreement with American Water Works Company, Inc., to purchase American Water's regulated operations in the State of New York for a purchase price of US$608 million, subject to customary adjustments.
"We are thrilled to expand our customer base in the great state of New York," said Ian Robertson, chief executive officer of Algonquin. "New York State has demonstrated a commitment to ensuring regulated utilities put their customers first. We believe the state's vision aligns with our customer-driven focus."
Headquartered in Merrick, NY, New York American Water is a regulated water and wastewater utility serving over 125,000 customer connections across seven counties in southeastern New York. Operations include approximately 1,270 miles of water mains and distribution lines with 98 per cent of customers in Nassau County on Long Island.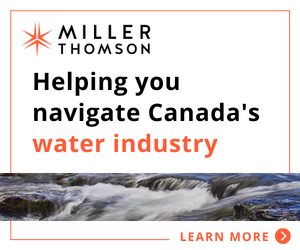 Liberty Utilities will work closely with American Water, New York American Water, and the New York Public Service Commission on the transition. Under Liberty Utilities' local operating model, existing local management and operations teams will be maintained and empowered to continue to deliver the safe and reliable service that customers expect, with a commitment by Liberty Utilities to maintain at least existing employment terms for two years following the closing. Liberty Utilities has committed to continuing to invest in the water system to improve water quality, customer education on conservation, and community outreach.
"This was a very difficult decision for American Water, as we have had the privilege of serving customers and communities in New York for more than 130 years," said Susan Story, president and CEO of American Water. "After careful and comprehensive analysis, we believe it is in the best interest of our customers in New York to sell to Liberty Utilities, which already has utility operations in the state of New York and will have a larger presence once the transaction closes."