The Alberta government is partnering with General Electric to improve water treatment and reuse in the province's oilsands projects, which consume enormous volumes of fresh water to produce oil, reports CBC News.
Two projects announced Thursday are the first initiatives from an agreement signed between the province and GE Water & Process Technologies a year ago.
The first will cost $15 million and focus on technology to improve how water is treated and reused in oilsands operations.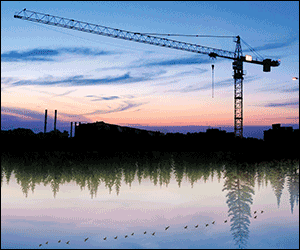 Water is used to extract, treat and upgrade the heavy tar-like oil called bitumen found in oilsands. It's estimated between two to 4.5 barrels of fresh water are needed to produce one barrel of oil.
Oilsands production is predicted to ramp up to as much as three million barrels of oil a day by 2015.
The province said the project will build on GE's experience and technologies already in use in the oilsands including thermal evaporation systems, mobile filtration units and water treatment chemistry.
The second project is an executive education program to be launched in 2009. It's designed to bring together business leaders and water management experts from around the world in Alberta to share environmental management strategies and case studies.
"We will have access to some of the best technologies, and best practices around water, and in return, GE will be able to both learn about and to establish innovative and leading-edge water management practices in Alberta," said Lorne Taylor, chair of the Alberta Water Research Institute, in a news release.