The Province of Alberta has committed to two new flood mitigation projects aimed at protecting High River and Calgary after heavy flooding affected the two towns in summer 2013.
The two projects are a south diversion of the Highwood River to protect High River, and a "Room for the River" dry reservoir in the Springbank area to accommodate flood waters from the Elbow River, which will protect Calgary.
Both projects have yet to undergo environmental assessments and public consultations.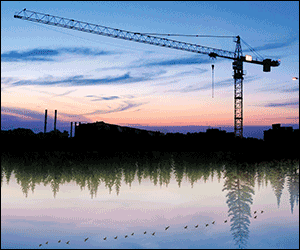 "The waters receded more than a year ago, but for many Albertans, last summer's floods are far from over," said Alberta Premier Jim Prentice. "Those directly affected by this disaster have told me they expect their government to act faster to help them feel safe in their communities and get on with their lives. We are responding with a comprehensive mitigation plan and more resources to meet Albertans' needs."
In addition to the two mitigation projects, Alberta has also pledged to triple the number of staff working on the Disaster Recovery Program (DRP), which processes flood relief applications.
"Flood-affected Albertans want to move on and put this disaster behind them," Prentice said. "Increasing the number of appeals officers will significantly enhance our ability to respond to outstanding DRP applications to benefit those in need."
The DRP staff has been working since last summer to process more than 10,500 individual applications, of which more than 8,000 have been closed.