The Government of Alberta recently issued a release outlining its extensive province-wide flood mitigation measures. In particular, the government announced a first round of Alberta Community Resilience Program grants, which will support 21 projects in 16 municipalities, including the erection of flood barriers, water management infrastructure upgrades, dry pond construction and expansion, and increasing erosion control along vulnerable riverbanks.
"Local water projects provide a critical, additional line of defense against rising flood waters and support ongoing stewardship efforts to mitigate drought effects," said Environment Minister Kyle Fawcett. "Our promise to protect Albertans is supported by this long-term funding commitment to reduce the flood risk faced by our communities across the province."
Among the communities receiving grants are Calgary, Municipal District of Bighorn, Municipal District of Foothills, Municipal District of Pincher Creek, Nanton, and High River. These areas were heavily impacted by the 2013 floods.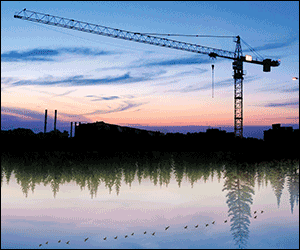 Calgary is leading the charge in flood mitigation, and will receive funding for four projects: elevated hoists for the Glenmore Dam; lower deck flood barrier improvements for the Centre Street Bridge; a permanent flood barrier along Heritage Drive SE; and flood gates for priority stormwater outfalls.
"[This] announcement is a welcome step forward in flood mitigation for the people of Calgary," said Mayor Naheed Nenshi. "We need a comprehensive approach to both local and upstream flood mitigation measures, and I look forward to our continued partnership to provide the most effective flood mitigation to protect people, property, critical infrastructure, and our economy."