It has been one year since Airdrie introduced a Waterworks bylaw that encourages residents and businesses to conserve water through a year-round watering schedule.
"We surpassed our water conservation goal for last year," said Jennifer Sugden, water operations program coordinator at the City of Airdrie.
"It was a very rainy summer, so people may not have been watering as much as usual," Sugden added. "Although last year might not be an accurate representation of schedule adoption, we learned a lot and that will help inform our education campaign in 2020."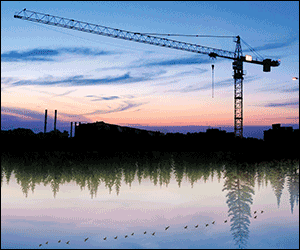 In 2019, the City of Airdrie educated residents at 10 events, though social media, and through traditional channels like newspaper and postcards. It held two successful rain barrel sales, selling 310 barrels. The City of Airdrie plans on hosting two additional rain barrel sales in 2020.
By collecting rainwater in a rain barrel, planting drought-tolerant plants, following the new watering schedule and ensuring toilets and faucets don't leak, residents and businesses can reduce their water bill and help Airdrie be more sustainable.
The City of Airdrie will continue to educate residents and businesses on the importance of water protecting and conserving water.
The City of Airdrie purchases water from the City of Calgary, which collects and treats water from the Bow and Elbow Rivers. The glacier that feeds the Bow River has seen significant depletion over the past few decades. Climate change is making other sources, like rain and snowmelt, more unreliable. In short, water is a finite resource that needs to be conserved.