Today, the Government of Canada announced a $77.8 million investment into water research at the University of Saskatchewan through the Canada First Research Excellence Fund.
The funding is part of an investment of $900 million in 13 post-secondary institutions to  invest in areas where Canada's post-secondary research institutions have the key research strengths to become global leaders. The water research network, led by the University of Saskatchewan, will involve more than 380 Canadian university researchers in a wide range of disciplines, along with eight federal departments, 28 provincial agencies, seven Indigenous communities and governments, 34 industrial collaborators, and 45 international research institutes.
The project entitled, Global Water Futures: Solutions to Water Threats in an Era of Global Change, will be the largest university-led water research program ever funded worldwide and one of the largest water science collaborations in the world.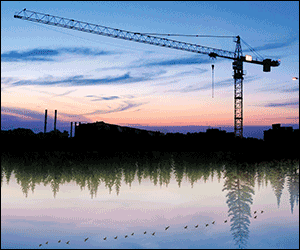 The Honourable Ralph Goodale, Minister of Public Safety and Emergency Preparedness, made the announcement as part of the government's Canada First Research Excellence Fund initiative, which supports research at Canada's universities and colleges.
The funding is intended to position Canada as "a global hub for leading-edge, user-driven water science for the world's cold regions," Goodale said.
"This federal investment will lead to significant discoveries and innovative tools to support the future security of our water resources," said Robert Gordon, VP of research at Laurier.
The project will support Laurier faculty members investigating water issues through a long-standing partnership with the Government of the Northwest Territories.
The researchers will also work with international organizations such as UNESCO, the World Climate Research Program and Future Earth, to develop the tools and models to mitigate water disasters, protect the environment and take advantage of economic opportunities.