The Governments of Canada and New Brunswick have announced more than $45 million in federal-provincial funding for improvements to the TransAqua Wastewater Treatment Facility.
With improvements to the facility, the Governments of Canada and New Brunswick hope to ensure cleaner water flows into the Petitcodiac River.
"The Government of Canada recognizes that wastewater treatment infrastructure is essential to maintaining clean waterways and building sustainable communities," said Ginette Petitpas Taylor, deputy government whip and MP for Moncton–Riverview–Dieppe, on behalf of the Minister of Infrastructure and Communities.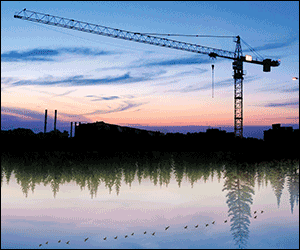 The facility upgrades involve adding a secondary level of wastewater treatment to allow the facility to meet the current federal standards under the Wastewater Systems Effluent Regulations and reduce the amount of waste being released into regional waterways. Residents of Riverview, Moncton, and Dieppe will benefit from a more reliable shared wastewater system and cleaner water in the Petitcodiac River.
David Muir, chair of TransAqua, said, "This funding announcement will greatly enhance the protection of the Petitcodiac River with a goal for our effluent to meet the Guidelines for Canadian Recreational Water Quality, improve public health and safety, stabilize the wastewater treatment rate, and stimulate the economy through the construction sector including ongoing post construction service industry work."
The governments of Canada and New Brunswick are each contributing $22.6 million to this project, representing 50 percent of the estimated $90.4 million total eligible project cost. The remaining funding will be provided by TransAqua.
The Petitcodiac River has been the site of contentious environmental, political, and infrastructure issues. In 2003, it was designated the most endangered river in Canada by an environmental NGO. Due to stormwater overflow measures, the City had to dispense untreated wastewater into the Petitcodiac. $870,000 was allocated to environmental projects in the Moncton region in August of this year, including for watershed management.