The International Joint Commission (IJC) has released Polybrominated Diphenyl Ethers (PBDEs) in the Great Lakes, a report proposing a strategy for federal, state and provincial governments to reduce the adverse effects of PBDEs on the environment.
In May 2016, the Canadian and United States federal governments designated PBDEs as a Chemical of Mutual Concern under the Great Lakes Water Quality Agreement. This new report, produced by the IJC's Great Lakes Water Quality Board, recommends that federal, state and provincial governments take that initiative further, and:
Implement restrictions on the manufacture, use and sale of PBDEs and products containing them.
Eliminate potential releases of PBDEs during product recycling and disposal.
Provide guidance to industry, municipalities and the public on the recycling and disposal of products containing PBDEs.
Implement Extended Producer Responsibility programs requiring industry to be responsible to ensure proper recycling and disposal of products containing PBDEs.
Require industry to obtain prior government approval for PBDE substitutions.
Establish a registry identifying products containing PBDEs.
Ensure ongoing research and monitoring of PBDEs in the environment.
John Jackson, project lead for the Great Lakes Water Quality Board said, "The story of PBDEs shows why we need a comprehensive cradle-to-grave approach to managing persistent toxic substances in commerce that includes restrictions on manufacturing, sale and use, and extended producer responsibility programs."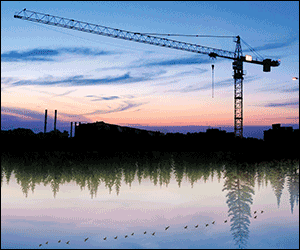 PBDEs have been widely used as flame retardants since the 1970s and have been added to a wide range of commercial and consumer products, such as electronic devices, plastics, mattresses and carpets. PBDEs are a concern because they are persistent, toxic and bioaccumulative and have been detected in the environment and in a variety of species worldwide. Adverse impacts on wildlife include increased mortality rates, malformations, and thyroid system and metabolic impairment. Over the past decade, Canada and the United states have implemented measures that have reduced PBDEs in the environment, but they remain present in all of the Great Lakes.
Members of the public are invited to provide comments on the report from July 6 to August 5, 2016, either online or by email ([email protected]). The Commission is interested in comments on the following topics:
1. Is the problem accurately characterized?
2.  Are the recommendations sound?
3. Are any important considerations overlooked?
An informational webinar about PBDEs in the Great Lakes will be held on Thursday, July 21, 2016 at 11:00 EST. A recording of the webinar will be posted following the event. For more on the webinar: https://pbde webinar.