The community of Carcross, Yukon has opened a new water treatment plant, one of the final projects in Yukon's program to bring community
drinking water in line with national regulations. The new $4.3-million plant will treat water from Bennett Lake, which replaces a well as the community's source of drinking water.
"When you look at this building now, it's impressive," said Yukon MP Ryan Leef while touring the plant. "The technology, the modernization of this kind of facility is critical for the community. The upgrading to the Carcross water treatment plant is going to serve to provide this community with accessible and clean drinking water for over the next 20 years."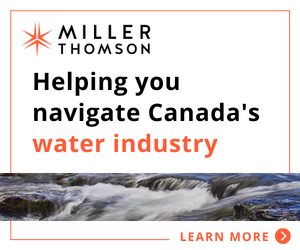 Chair of the Carcross local advisory committee Dan Kemble was pleased with the plant's opening: "Having safe water is critical, and even though it looks to the layman like there's more than we need here to do what we require, we appreciate the science behind keeping our water clean and secure," he told the CBC.
With the opening of the Carcross plant, Watson Lake, in the province's southeast, remains the last community waiting for a new facility. Some community wells are also waiting to be upgraded.