A new brief from World Wildlife Fund (WWF) has called for an acceleration of the scope, activity, and framing of water stewardship that leverages risk to create a narrative of value creation.
Water stewardship remains a critical concept for companies and investors to embrace and implement, but one that is at a crossroads, according to the new WWF briefing, Water Stewardship Revisted: Shifting the narrative from risk to value creation.
"With an alarming 81 [per cent] decline in freshwater species abundance since 1970, millions of people at risk from water scarcity and pollution, and billions of dollars being lost by investors and companies from water risks, the need for action on water has never been greater," said Alexis Morgan, global water stewardship lead for WWF International in the foreword to the brief.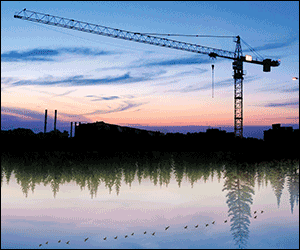 The report is an update to the 2013 Water Stewardship brief, revisiting the successes and failures of the last five years, and how WWF and the international community can move forward to meet the growing challenges to global water resources.
WWF has found that the drivers have grown from corporate water risk and been mainstreamed into economic water risk, value, and purpose. The organization sees successes to be built upon, such as in getting small and medium sized enterprises on board with water stewardship, embedding the concept in sustainability standards, building the idea into sectoral initiatives, growing levels of water disclosure, and improving collaboration.
The brief notes actions being undertaken in Canada to incorporate blockchain technology into field monitoring of water, a part of the brief's identification of opportunities in the fourth industrial revolution. Initiatives such as this are led by WWF-Canada, which continues to drive a number of many forward-thinking water initiatives and programs in the country.
"When we released our ground-breaking national assessment of the health Canada's watersheds and the stressors that are putting freshwater health at risk, data gaps meant that a totally fulsome picture of watershed health wasn't yet available for Canadians. That means that we simply don't know the full extent to which our decisions are helping or harming this life-sustaining resource," said Elizabeth Hendriks, vice-president, Freshwater Program. "So, we're continuing to assess watersheds to understand what's happening to our freshwater resources, including as a result of major stressors like climate change. But the fact remains that all the data collection and integration in the world won't on its own resolve the disconnect between data and action. That's why we have adopted a 21st century approach to monitoring."
"WWF has been a pioneer in the water stewardship space. We helped to establish flagship water stewardship initiatives, such as the Alliance for Water Stewardship, the CEO Water Mandate and CDP Water," wrote Morgan. "We publish an extensive amount of guidance, engage in many corporate partnerships, and implement water stewardship work in dozens of countries around the world."
In the brief, WWF calls for collective work that goes beyond internal action and scales up cross-sectoral collaboration, particularly through engagement with the financial sector.
WWF identifies opportunities for water stewardship in:
Ensuring operations, peers, and suppliers match risk to basin need.

Harnessing opportunities to mobilize climate resilience funds.

Building from basin context to meaningful response.

Unlocking the Fourth Industrial Revolution (4IR).

Broadening the narrative to engage the next wave with purpose.

Bridging the collective action chasm.
As well, WWF has stated that water stewardship leaders need to:
Build capacity in the next wave, notably lagging peers and suppliers.

Mobilize new forms of finance, including deploying new approaches to recognize the value of water.

Align collective action efforts.

Improve contextual performance that leverages new technologies & data sources.

Link formal and informal water governance.
Improving water stewardship in Canada has been challenging, but WWF-C is working for greater cross-sectoral buy-in on water conservation. "Despite concerted efforts by water advocates across Canada, there's still a lack of broad understanding about the varied and wide-ranging impacts of land-use decisions on water quality, quantity, flow and on freshwater species," said Hendriks. "More education is important, but water advocates have to constantly engage with land-use decision makers, industry, the tech sector, and farmers to work together to come up with solutions that protect the integrity of freshwater ecosystems while meeting other community needs. That may make for unusual bedfellows, but that's what it will take."
"The world needs current water stewardship leaders to double down and for those who have yet to embrace water stewardship to join in," writes Morgan. "We, WWF and our corporate partners, must bend the curve of freshwater biodiversity loss—for our society and economy as much as for our planet—and we must do it soon."
Header image shows an aerial of the Mackenzie River upstream from Fort Simpson, Northwest Territories, Canada. First published on Water Canada in WWF-Canada Freshwater Reports: National Coordination Imperative. © Tessa MacIntosh, WWF-Canada.
Note: This post has been updated with comments from Elizabeth Hendriks, vice-president, Freshwater Program.