Residents in the Takhini North neighbourhood of Whitehorse will have to fork over at least $1 million to help cover a $9-million upgrade to its water and sewage system, as well as pay thousands of dollars more to hook up their home plumbing to the new system, reports CBC News.
City planners met with residents last week to review the Local Improvement Charges (LICs) associated with the water and sewer upgrades. Homeowners have been assessed costs between $9,000 and $17,000 each.
Those costs are actually lower than expected, planners said, because aging sewer lines may not have to be replaced for another 50 years. On that basis, some residents like Patricia Cunning said they might consider the city's offer.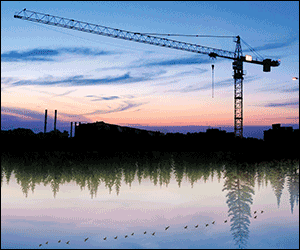 "I would say if the city writes to me and says, 'We guarantee that,' I would be way more amenable to voting for the LIC," she told CBC News. "People in Takhini North want safe sewer and water [services]."
As the entire upgrade is estimated to cost $9 million, city officials have insisted that residents pay their fair share for the work.
Homeowners in Takhini North will also have to cover their own costs – estimated at roughly $8,500 each – of having their plumbing systems hooked up to the upgraded water and sewage system.
"It's a lot of money. People are not necessarily going to have $8,500 come May next year to do that work," Cunning said.
For more information on the Takhini North plans, click here.