The board of directors of the Walkerton Clean Water Centre (WCWC) has approved the establishment of two advisory councils, the research advisory council (RAC) and the training advisory council (TAC).
For the RAC (application form, terms of reference), the organization is seeking members from Ontario's water sector including academia, technology companies, engineering consultants, First Nations, NGOs, government, utilities groups and other interested parties. TAC (application form, terms of reference) requires members who possess strong backgrounds in the drinking water industry and/or drinking water training, as well as members who can bring insight into the needs of First Nations water systems. Expertise in technical training, water utility operations, regulations, water quality and management are key ingredients for this council.
Both councils will advise the WCWC Training Institute and the WCWC's  CEO on the annual WCWC Training Plan by contributing their professional knowledge and expertise.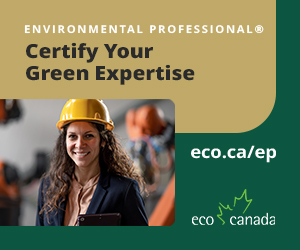 Expressions of interest and resume by Thursday, October 20, 2011 at midnight (EST).