It was a night to remember, as water industry professionals from across Canada and around the world gathered on June 20th in Vancouver to celebrate the 2018 Water's Next Awards.
The Water's Next Awards recognized the best-of-the-best in the Canadian water industry; the only national awards program commemorating the efforts of the entire water sector.
This year's winners were chosen from an esteemed group of finalists, all of which are making important contributions to the advancement of the water industry.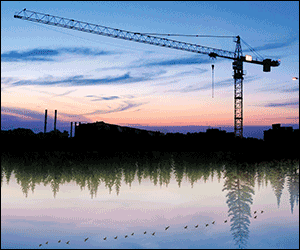 "These winners demonstrate innovation, creativity, and ingenuity. Their efforts are helping to improve the quality of our water, our ability to effectively manage our stormwater, innovate the way we track our watersheds and provide the policies that help safeguard our industry," said Katherine Balpataky, Water's Next organizer and editor of Water Canada magazine.
The winners of this year's 2018 Water's Next Awards are:
People – Government
The U.S. Consulate General Toronto

Demonstrating innovation in their use of public-private partnerships, the U.S. Consulate General in Toronto has been convening groups to address critical issues in the Great Lakes to advance bilateral cooperation in the region.
People – Private Sector
Lynn Mueller, SHARC International Systems

As the founder, president, and CEO of Vancouver-based SHARC International Systems, Mueller has developed two innovative wastewater heat exchange technologies to take advantage of the ultimate renewable energy source—wastewater.
People – Non-Government Organizations
Jim Brown, Lytton First Nation

With more than two decades' experience as a former band council administrator and as a level II water operator/former Lead Operator for Lytton First Nation in British Columbia, Brown founded a partnership that provides leadership and support to First Nations water operators, while advocating for better training, pay, and infrastructure investment.
People – Academia
Stefan Kienzle, University of Lethbridge

Kienzle is a hydrologist whose work aims to improve decision-making about water and land management at the watershed and provincial scales, to ensure water security, resilience in adaptation to climate change.
People – Young Professional
James Thuch Madier, Rainmaker Enterprise

Addressing intractable intercommunal conflicts over limited water sources, extreme hunger, poverty, youth, and women unemployment in remote parts of Africa, starting in South Sudan by implementing solar-powered water infrastructure.
Projects and Technologies – Drinking Water
VTScada by Trihedral

Delivering functional and intuitive HMI/SCADA software technology that allows water utilities and water integrators to efficiently build customized applications that can scale in size over the course of decades.
Projects and Technologies – Wastewater
SHARC International Systems Inc

Capturing energy from the heat that is normally wasted, SHARC's two heat recovery products (SHARC and PIRANHA) are used to recover the heat energy from hot water and wastewater heat buildings and cool buildings, and heat the domestic hot water supply.
Projects and Technologies – Stormwater
Filterra Bioretention System, Imbrium

A technology that offers a cost-effective, attractive stormwater treatment system featuring easy installation and simple maintenance.
Project and Technologies – Water Resources
Mackenzie Datastream

Providing an open-access, online platform for sharing community-based and government monitoring data to generate information to address water challenges. First piloted in the Mackenzie Basin, DataStream is now expanding to include regional data hubs in Atlantic Canada and the Lake Winnipeg Basin. 
Projects and Technologies – Conveyance
Hydrologic and hydraulic assessment of the Welland River in Niagara Falls, WSP

The study's purpose was to better understand the extreme flow conditions and the impact of downstream controls on flow, allowing for better response to extreme events and reducing the impacts of flooding.
Projects and Technologies – Early Adoption
Water Rangers

An online platform designed to empower citizens to discover existing data, report issues, and record observations of their lakes, streams, rivers, and oceans. It also gives tools to different types of groups so they can mobilize volunteers to make an impact on their watersheds.
Company of the Year
SHARC International Systems Inc
Water Steward of the Year
James Thuch Madier, Rainmaker Enterprise
For more information on the Water's Next Awards and the Canadian Water Summit, visit http://watersummit.ca.