Waterloo Region, ON– The Region of Waterloo was recognized with an Award of Excellence at the 2022 Canadian Consulting Engineering Awards on November 3, receiving the country's highest national mark of recognition in engineering for its Wastewater Cogeneration Facilities project.
The Region of Waterloo worked with consulting firms CH2M HILL Canada Limited, Jacobs Company, CIMA+, and Eramosa Engineering to design, and with W.A. Stephenson to install, cogeneration technology at its three largest wastewater treatment plants located in Galt, Kitchener and Waterloo.
"We used innovative green technology to deliver an environmentally significant project that helps us move closer to reaching our goals for the environment and climate action," said Jennifer Rose, commissioner, Engineering and Environmental Services, Region of Waterloo.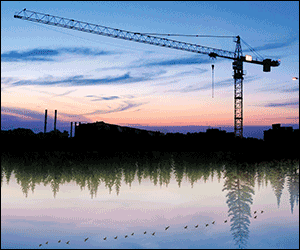 During the treatment process, wastewater solids coming from your toilet or sinks, for example, enter a tank where microorganisms digest the organic matter. This process produces gases made mostly of methane and carbon dioxide — two harmful greenhouse gases. These three wastewater treatment plants produce a combined total of 13,000 to 22,200 cubic metres of gas daily — roughly the carbon footprint of 2,700 people.
With this new technology in place, the system will capture 100 per cent of the biogas and convert it to green energy to power the plant's electricity, and heating needs saving approximately $1.5 million per year in utility costs. In return, it will also reduce approximately 1,900 tonnes of carbon dioxide emissions annually.
The cost to construct and implement the three systems was just over $24 million, with financial support from the Save On Energy program, the Green Municipal Fund, and the Region of Waterloo.