Waterfront Toronto has released its 2018-19 Annual Report. The report covers Waterfront Toronto's activity from April 1, 2018 to March 31, 2019 and reflects on the progress made against objectives laid out in its 2018-19 Corporate Plan.
This year marks the 20th anniversary of the federal, provincial, and municipal governments coming together and forming the Task Force that recommended the creation of Waterfront Toronto. The 2018-19 Annual Report celebrates this milestone by looking back at Waterfront Toronto's history of placemaking and many of its major achievements – incorporating voices from those who have been instrumental in the progress and success of Toronto's waterfront.
Since 2001, Waterfront Toronto has received $10 billion in new private sector investment, brought more than 33 major developments to waterfront districts, and created more than 43 hectares of vibrant public parks like Canada's Sugar Beach.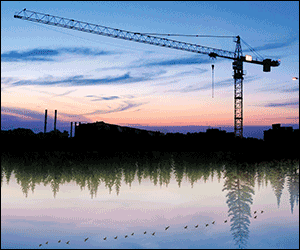 Although new neighbourhoods have already come to life by the lake, the waterfront is only beginning to show the results of the planning, public consultation, engineering, and infrastructure development work Waterfront Toronto has carried out.
According to Waterfront Toronto, some of its most notable achievements from 2018-19 include:
Began heavy excavation on the new mouth of the Don River as part of the Port Lands Flood Protection project.
Completed design work for new bridges on Cherry Street and Commissioners Street.
Broke ground on the Waterfront Innovation Centre.
Completed Phase 1A of the Jack Layton Ferry Terminal Master Plan.
Launched the York Street Park and Rees Street Park Design Competition.
Began construction on Aitken Place Park.
Signed Quayside Plan Development Agreement and rolled out a series of public consultations.
Completed 20 pop-up engagements in neighbourhoods across the city, reaching thousands of people and new audiences outside of the central waterfront area.
Waterfront Toronto's Annual Report for 2018-19 can be found in the document library under Annual Reports.
Header Image Credit: Waterfront Toronto.