The Water Security Agency (WSA) is expanding its support to help rural landowners, communities and local governments complete channel clearing and drainage project maintenance in Saskatchewan.
Up to $1 million is available as part of a cost share rebate for individual landowners, rural and small urban municipalities, conservation and development area authorities (C&Ds) and watershed associations. For the first time, as a proactive flood mitigation measure, individual landowners and small urban municipalities (population under 5,000) are eligible for funding as part of this program.
"This program will provide long-term benefits for producers, communities and local governments," Minister Responsible for the Water Security Agency Jeremy Cockrill said. "Preserving unobstructed waterways and proactively managing potential flooding and erosion concerns play a critical role in safeguarding the well-being of every individual residing in Saskatchewan."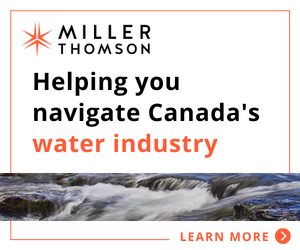 This is part of WSA's goal to focus on improving programs and services to better serve the citizens of Saskatchewan.
WSA will provide a 50 per cent rebate of the eligible costs for activities carried out during the 2023-24 program year. The maximum allowable rebate per applicant is $100,000. Activities can include removing silt, beaver dams and debris, (such as trees, brush and deadfall), to lessen the possibilities of blockages that can cause flooding to roadways and agricultural land, on both approved drainage projects and natural channels. Small urban municipalities are eligible for natural channel clearing projects.
The deadline to apply for the rebate is January 31, 2024.
For more information on the program and how to apply please visit wsask.ca.