Vancouver-based Acuva Technologies Inc, a provider of UV-LED drinking water purification technology with products for OEM appliance integration as well as systems for home, cottage, marine, and recreation vehicles, recently became the first in this sector to receive NSF/ANSI 55 Class B Certification.
Acuva's Eco 1.5 is the first and only UV-LED drinking water purifier in the world to receive this industry certification for verified microbiological disinfection.
"NSF/ANSI 55 is one of the most established and trusted standards for ultraviolet (UV) microbiological water treatment systems. Eco 1.5 exceeded all of the Class B microbial disinfection requirements,"  stated Dr. Ashkan Babaie, Acuva's director of advanced engineering. The scope of the standard also includes product material safety and structural integrity. Eco 1.5 is manufactured with high-quality stainless steel, offering superior durability while reducing product degradation and maintenance.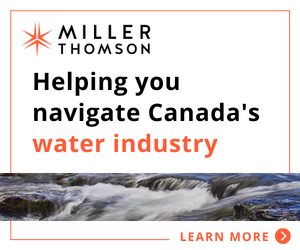 "Eco 1.5 is engineered with patented technology to deliver environmentally friendly microbial disinfection without the use of mercury or chemicals. Furthermore, Acuva UV-LED systems use up to 95 per cent less energy than UV-lamps given the instant on/off point of use functionality.  We are pleased to offer this performance in a fully certified device to our customers," said Dr. Graham Duck, Acuva VP of engineering.
The new Eco 1.5 offers a new opportunity for the North American RV manufacturing industry as it has the necessary certification required by the RV Industry Association (RVIA) for OEM integration. The system is compact and therefore installs easily under most kitchen sinks in homes and cottages; and given its low energy requirements can be used off-grid with solar and other green energy sources.
Acuva's Eco 1.5 will be officially released in September 2018. Acuva was developed in the Hatch incubator program at the University of British Columbia. They have been successful at acquiring a number of large commercial orders and have out grown their incubation stage at UBC. They are presently looking for a new permanent home.
For more information about Acuva UV-LED products visit www.acuvatech.com