Foresight Cleantech Accelerator Centre announced that Jeanette Jackson has been appointed as its new managing director. Ms. Jackson will be responsible for strategic and operational oversight of Foresight's staff and programs, including Foresight Launch and Growth as well as the ARCTIC Innovation Challenge program. The ARCTIC program has identified mining hot water production as one of its challenges.
"We are thrilled to have someone of Jeanette's caliber leading Foresight as we expand and build on our mandate," said Keith Gillard, Foresight board member. "Her extensive experience in growing businesses and building innovative partnerships, in combination with her tenacity, will ensure Foresight remains the trusted path to customers and capital for many years to come."
"I am delighted to be taking the reins at such an incredibly exciting time for Foresight and Canadian cleantech," said Jackson. "Transformative technologies in industries such as energy, transportation, robotics, forestry, mining, and oil and gas are the way of the future. I look forward to building on our relationships with government, industry partners and innovators to bring more game-changing solutions to market."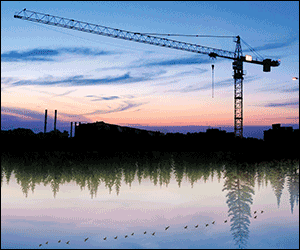 Jackson is an entrepreneur and business strategist who has served as an executive-in-residence at Foresight for four years. Previously she was the founding CEO of cleantech company, Light-Based Technologies, and was also president of The Brag Company, a combination of online and retail product distribution for smart and luxurious travel products. She has also supported several organizations including Futurpreneur as a Business Coach & Mentor and New Ventures BC as a mentor and judge.
Since Foresight was launched in 2013, it has helped more than 65 start-ups and run six successful ARCTIC innovation challenges in the energy, forestry, and bioenergy sectors. Last year, Foresight also launched its Growth program to serve small-to-medium enterprises who are post-market validation phase and preparing to scale. Foresight companies have created almost 200 jobs, attracted more than $50 million in new funding and investment, and generated over $18 million in revenues.