A University of Guelph researcher is leading a US$3.6-million study focused on reducing preventable waterborne disease in residential drinking well water.
Dr. Heather Murphy, who recently joined Ontario Veterinary College's (OVC) Department of Pathobiology as a Canada Research Chair in One Health, will explore illness-causing microbes in residential well water in southeastern Pennsylvania. She will also explore the impacts on families with young children and the effectiveness of home water treatment systems. The study is called the Wells and Enteric disease Transmission (WET) Trial.
Murphy heads the Water, Health and Applied Microbiology Laboratory (WHAM Lab), which is split between OVC and the Department of Epidemiology and Biostatistics in the College of Public Health at Temple University in Philadelphia, Pennsylvania, where the study is taking place.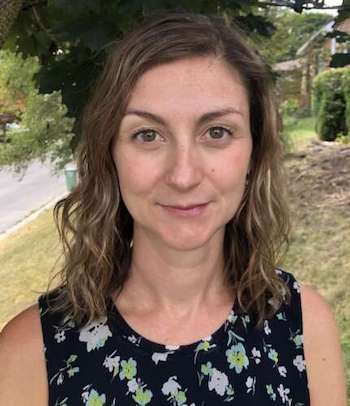 "Environmental regulations protect public drinking water systems, but public safeguards don't apply to privately owned wells, where water quality testing is the responsibility of individual owners, and the prevalence of waterborne diseases can threaten residents' health," said Murphy.
Private wells are not limited to rural areas; they are often used by families in suburban and rural subdivisions. This is not only a challenge in the U.S. but is a problem in Canada and many other countries around the world, added Murphy.
As part of the study, Trojan Technologies, a London-based company is donating more than 900 home UV water treatment systems to families participating in the study. The water treatment systems are valued at $1,000 per installation. VIQUA, Trojan's domestic water system brand manufactured locally in Guelph, will be producing and delivering the equipment in support of Murphy's study.
Throughout the study, researchers will monitor how often the children get sick. All participants will be required to respond to weekly text messages and occasional questionnaires. Some will be asked to submit stool, saliva, and water samples to be tested for specific microbes, according to Murphy.
"We're hoping to better understand if drinking well water can cause illnesses in children that can include diarrhea, fever, and even respiratory problems," said Murphy. "We want to know if treating well water can prevent these illnesses."
This study is funded by the National Institutes of Health in the United States.