FedDev Ontario will be investing $4.8-million to help Trent University establish the Trent Enterprise Centre (TEC). The announcement was made by Maryam Monsef, member of parliament for Peterborough-Kawartha, on behalf of Mélanie Joly, minister of economic development and official languages.
"In our regions, we have incredible entrepreneurs, world-class post-secondary institutions, and the dedication to work toward solutions for a better future," said Joly. "That is why we are partnering with organizations like Trent University to foster the right conditions for clean technology companies to grow, commercialize, and bring their solutions to the world."
Trent University has a plan to catalyze growth in the cleantech sector and position the Greater Peterborough region as an emerging hub. It has already established the Cleantech Commons, a research park that fosters collaboration between industry and academia for the benefit of advancing knowledge and supporting cleantech-based economic development. Building on the resources available there, the University will establish the Trent Enterprise Centre (TEC).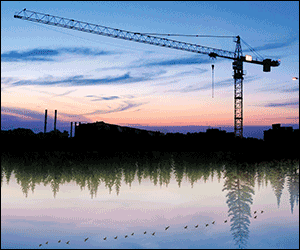 Within Trent's Cleantech Commons, the TEC will offer an accelerator and technology demonstration space for cleantech focused companies to commercialize their ideas and fast-track their growth. This will include a cleantech laboratory and pilot facilities, and office space for resident entrepreneurs.
"Peterborough-Kawartha has long been known as an environmentally-conscious region," said Maryam Monsef, member of parliament for Peterborough-Kawartha. "Our government believes in our potential to be a national leader in the clean growth sector which puts us on the frontlines of a transition to a green economy and all of the job creation that comes with it. Our industry sector has incredible potential and by collaborating with Trent University and the Peterborough Innovation Cluster we are bringing together partners that will foster the cleantech cluster in Peterborough and beyond."
The Trent Enterprise Centre, in partnership with the Peterborough Innovation Cluster, will support 70 companies with business advisory and mentoring services and create an anticipated 300 jobs.
"This is a major federal investment which will support the Trent Enterprise Centre," said Dr. Leo Groarke, president and vice chancellor of Trent University. "It will be the only facility of its kind Canada, providing labs, technology assessment and demonstration zones and scale-up facilities [that] are specifically designed to support the commercialization of clean technology in the Cleantech Commons research park. Working in partnership with the City of Peterborough and private and public sectors, this will spur economic growth, creating science-based jobs, helping us to retain top talent, drive innovation, and attract more investment."
By providing access to the specialized facilities and technical expertise that high-potential cleantech firms require to scale their businesses, this project will use the region's strengths to foster growth of the cleantech cluster in the Peterborough area, creating economic and environmental benefits for Canadians.
Header Image Credit: Innovation Cluster.