Toronto, ON – For the past several years, University of Toronto researcher Courtney Toth has been keeping a close eye on fermenters. But instead of brewing beverages like beer or wine, she's growing a cocktail of microbes that 'eat' some of the world's most widespread contaminants.
The innovative research has earned Toth the Mitacs Award for Commercialization, awarded by Mitacs, a national innovation organization that fosters growth by solving business challenges with research solutions from academic institutions. The award will be presented at a ceremony at the National Arts Centre in Ottawa on November 22.
Toth, a postdoctoral researcher working under the supervision of Professor Elizabeth Edwards in the Department of Chemical Engineering & Applied Chemistry at the University of Toronto, is being recognized for her role in the development of anaerobic microbial cultures (mixtures of bacteria and other microscopic organisms that grow in the absence of oxygen) that completely break down a toxic class of petroleum hydrocarbons known as BTEX – benzene, toluene, ethylbenzene, and xylene. The innovative technology builds on decades of research and is now being deployed at contaminated sites where oxygen is limited, including deep soils and groundwater. In Canada alone, petroleum-contaminated sites, such as old gas stations and orphaned oil wells, number in the thousands.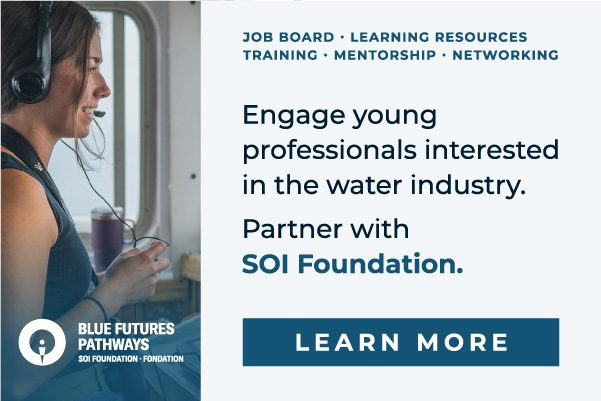 "Wherever we use petroleum products, there is a risk of hydrocarbon contamination. BTEX is especially hazardous when it enters groundwater systems, as it can spread far from the source of contamination. To protect human and environmental health, we need cost-effective, sustainable solutions that can clean it up," said Toth. "That's where our cultures really shine."
"The beauty of our technology is that it's completely natural," explained Toth, who is part of a multidisciplinary team of researchers across Canada tackling anaerobic hydrocarbon degradation. "It relies on species of microbes have been able to break down BTEX and other hydrocarbons for millions, if not billions, of years. Now that we have an understanding of the microbiology and biochemistry behind these processes, we can employ them for our own use."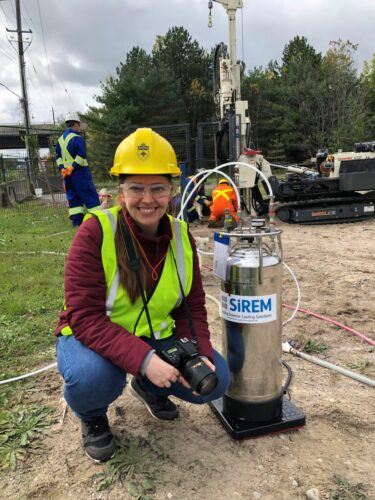 After conducting dozens of lab experiments, Toth and her team have shown that the cultures developed can reliably degrade BTEX, and are safe for use in the environment. Next, they scaled up the cultures to large volumes for field deployment. Specialized drilling equipment is used to inject the cultures deep underground into plumes of hydrocarbon contamination. It's then up to the microbes to do the rest.
"All we're doing is increasing the number of active BTEX-degrading microbes," said Toth, explaining that they will continue to grow and 'feed' on the contaminants until they are completely depleted. "It's one of the least intrusive ways of treating a site."
Not only is the solution viable, it is a fraction of the cost of other remediation approaches that require excavation or multiple rounds of treatment. And by speeding up natural degradation processes, this technology could feasibly shave years off of remediation timelines and save millions of dollars in site management costs.
Due to rapid interest in the approach, the cultures are now being produced and distributed by Guelph-based remediation company SiREM under the brand name DGG™ Plus, in homage to microbiologist Dunja Grbiæ-Galiæ, who pioneered the field of anaerobic hydrocarbon degradation. Field tests are underway at five North American contaminated sites and early field data is mirroring the success of the lab results. Toth played a key role in obtaining federal approval to manufacture and sell the cultures in Canada.
Toth acknowledges that the project may not have happened without Mitacs' support. She had just finished defending her PhD thesis when Professor Edwards invited her to work on scaling the cultures, but the project required funding. "I'm so honoured to be a part of this project and to work alongside an incredible team of scientists," said Toth. "Mitacs was instrumental for making this possible and helping us along the path to commercialization."
The Mitacs Award for Commercialization is presented to a Mitacs intern for an idea brought from research that is now available on the market (or has strong support that it is soon to be commercialized).
Toth is one of eight Mitacs award winners nationally, chosen from thousands of researchers who take part in Mitacs programs each year. The remaining seven recipients were recognized for outstanding innovation or exceptional leadership in other areas of research.
In congratulating the winners, Mitacs CEO John Hepburn remarked on the importance of providing Canadian innovators with opportunities for experiential skills development through strategic partnership between industry, government and academia.
"These prestigious awards, now in their 12th year, celebrate the tremendous achievement of top Mitacs talent and recognize the infinite potential for innovation made possible when capable leaders work together," Hepburn said. "Mitacs is honoured to play a role in helping to advance critical research, and foster economic growth, across Canada."