The City of Toronto has appointed Elliott Cappell as chief resilience officer (CRO), a new position created to lead city-wide resilience-building efforts to help Toronto prepare for catastrophic events and urban stresses that are increasingly part of 21st century life. As CRO, Cappell reports to City Manager Peter Wallace and will oversee the development and implementation of a comprehensive Resilience Strategy for the city.
Toronto was selected from almost 1,000 cities that applied over the last several years to be part of 100 Resilient Cities (100RC).
"Toronto needs to be ready to meet unexpected challenges, such as the recent flooding caused by rising water levels in Lake Ontario, as well as the everyday stresses facing our growing city, including lack of affordable housing, overtaxed transit systems and the costs associated with aging infrastructures," said Mayor John Tory. "With his international work experience in climate change strategy and resilience principles, Elliott is the perfect person to guide the City's participation in 100 Resilient Cities."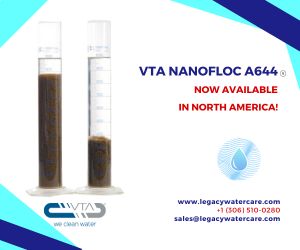 The role of the CRO is to break down existing barriers in government, lead a process of uncovering a city's major challenges, support the design of initiatives that address many of those challenges simultaneously and help the city become better in both good times and bad. The CRO does this by accessing tools and services provided by 100RC – including access to millions of dollars of free services provided by platform partners—and bringing in people from all sectors of society. The CRO accounts for pre-existing resilience plans and creates partnerships, alliances and financing mechanisms that will address the vulnerabilities of all city residents, with a particular focus on low-income and vulnerable populations. The position is fully funded by 100RC.
"I anticipate that Elliott will play an invaluable role in the City's efforts to ensure a strong and resilient future for Toronto," said Wallace. "His work on urban development action plans and his understanding of climate change issues gives him a unique and informed perspective that will enrich Toronto's resilience planning."
Appointing a CRO is an essential element of Toronto's resilience-building partnership with 100 Resilient Cities. The 100RC organization is part of a $164-million commitment by The Rockefeller Foundation to build urban resilience in 100 cities around the world. Toronto's engagement with 100 Resilient Cities kicked off in December with a resilience agenda-setting workshop.
"City governments are on the front line of dealing with acute shocks and chronic stresses. Toronto is part of a group of cities leading the way on resilience to better prepare for, withstand and recover more effectively when disruption hits," said Michael Berkowitz, President of 100 Resilient Cities. "Elliott joins a network of peers from cities across the globe that will share best practices and surface innovative thinking on urban resilience. He will become a global leader in the field, and will be an asset for Toronto and other cities around the world."
The City's participation in 100RC will engage residents and other stakeholders in determining the key areas of focus that will shape Toronto's Resilient City Action Plan. Toronto's plan will focus on social issues such as housing and transit and build on work already underway through Toronto's climate resilience and TransformTO initiatives.
Cappell, a Toronto native, is an international climate resilience strategy specialist with experience in over 20 countries. He has more than 12 years of strategic policy experience, most recently at Adam Smith International (ASI), a policy development and project management firm, where he served as head of climate change strategy. Cappell possesses detailed understanding of resilience principles and their application to policy, and has consulted for such organizations as the World Bank and the United Nations. He has also served as a senior advisor on strategic policy to the Government of Ontario and has worked with more than 25 Ontario municipalities on urban development action plans.
"Toronto is a diverse, dynamic and growing city," said Cappell. "I am thrilled to become the City's first Chief Resilience Officer and am excited to begin working with City Council and staff, residents, businesses and community stakeholders on a strategic action plan for resilience. I look forward to collaborating with The Rockefeller Foundation and other 100RC cities around the world. Toronto will be an active member of 100RC's global network, sharing lessons and experiences on resilience."
More information about Toronto's climate resilience plan is available at ow.ly/7HQJ30caiAW.