California's Calistoga Beverage Co. (parent company is Nestlé Waters North America) has cut 78 per cent of its workforce, citing a "softening in demand for bottled beverages."
An article in the Weekly Calistogan quotes director Chris Canning as saying, "We've been experiencing a softening in demand of bottled beverages for some time. As a result we're taking action to reduce our workforce."
This news comes at an interesting time. In the last year or so, municipalities have been banning bottled water left, right and centre. But, according to a new report from Global Industry Analysts Inc., the global bottled water market  is expected to reach $65.9 billion by 2012, stimulated by a rising population, consumer spending patterns, lifestyle trends and growing levels of health consciousness.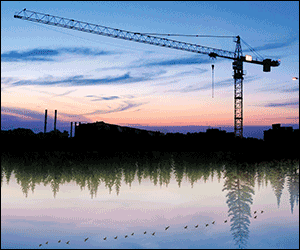 Bottled Water: A Global Strategic Business Report claims that several bottled water companies are looking to enter developing markets with immense growth potential such as Asia and Middle East. China is one such market where sales of bottled water are rapidly increasing. Companies are trying to capitalize on weather changes such as summer and increase in health consciousness amongst consumers. The bottled water industry is expected to witness greater participation from soft drink and dairy processing companies, fostered by economies offered by existing international distribution network, and processing equipment.
All the same, says the report, the bottled water industry is in a continuous state of flux. The major challenge for most companies is product innovation and differentiation, the report says, as water is still just water. Containers are an important part of bottled water, as they constitute nearly 47% of cost. Even look, weight and price of the product are as significant as the water itself.
In addition, entry barriers are low, and decreasing by the day. Large companies are consolidating by acquiring local/small/niche players to increase capacity as well as product portfolio. Consolidation in the industry is expected to accelerate, resulting in higher degree of concentration, with the leading players strengthening their global presence.