A study by scientists at the University of Utah used water isotopes to track the cycle of postprecipitation water through urban water systems.
In order to map the connections, the researchers collected and analyzed water samples from 800 taps across the Salt Lake Valley of northern Utah in semiannual water surveys from 2013–2015.
The guiding principle of the study was to address increasing demand for water and its supply with the advent of climate change, the research team thought that "there is a pressing need to better understand connections between human populations, climate, water, extraction, water use and its impacts."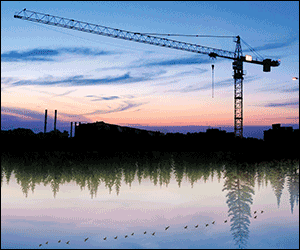 As Canada's federal, provincial, and municipal governments make large investments in urban infrastructure systems, studies that track water can offer insight into a human-imposed water cycle. As the report said, "Significant changes in the spatial and temporal distribution of water within urban areas (relative to the natural, undeveloped landscape) modify the energy balance, echohydrology, and biogeochemical processes of cities."
Dr. Yusuf Jameel, the lead researcher, has been investigating the topic since 2012. His PhD work focused on two processes, "Developing novel methods to study urban water system using stable isotopes of water," and "quantifying the anthropogenic and geological controls on the DIC [difference in conditions], trace element, and water quality in the waterways of the Closed Semi-Arid Great Salt Lake (GSL) Basin."
The project outcomes are focused on "developing models within Bayesian framework characterizing the water distribution network using water isotopes," and "developing models to partition the anthropogenic and natural processes governing the water quality, trace element export, and inorganic carbon flux of these rivers," respectively.
Tracking precipitation through urban water systems is effective, because precipitation events "preferentially distill heavy isotopes from the atmosphere." Thus, isotope concentrations will be geographically specific.
The full study can be found here.