Back in 2017, ECO Canada created the ECO Impact Awards to give back to their community of Environmental Professionals—those that are actively making a difference through their environmental work.
This year, it has created a new award category to recognize community-minded projects that also have a positive environmental impact.
New for 2021, the ECO Community Impact Award was created to recognize positive contributions to the environment around the country. The award will recognize individuals or groups who have displayed a dedication to environmental advocacy, sustainable initiatives, and environmental skill and knowledge development.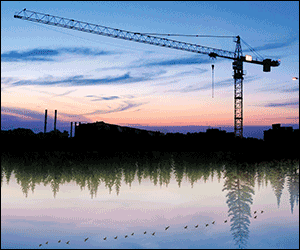 Projects that make a difference both environmentally and within communities go a long way to increasing public trust and promoting sustainable initiatives for the good of those living within the community and its natural areas.
You're Making an Impact! Find Out if You're Eligible.
The award is open to individuals, groups, or organizations to shine a spotlight on a community-minded project with an environmental impact that they have completed or are working towards within the last 18 months.
If you have worked on a project with a larger environmental impact that benefits your region or community, or participated in projects outside of your community to create a positive environmental impact (or you know someone who has), you are encouraged to submit a video nomination.
The award is open to those who have undertaken projects on a voluntary basis—project work receiving financial compensation is ineligible. Projects that received grant or other funding components are encouraged to apply (e.g. non-profit organizations or Indigenous community initiatives). 
Examples of Eligible Projects
Community or water-body cleanup projects.
Traditional environmental knowledge-sharing initiatives.
Providing sustainable, clean water solutions and training.
Hosting environmental workshops or other educational programming.
Non-profit waste reduction projects or zero-waste initiatives.
Conservation or habitat management education.
Other projects and initiatives with a clear benefit to the community and environmental sector as a whole.
Throw Your Hat in the Ring and Enter to Win
Nominations are open and encouraged. Please spread the word!
ECO Canada would love to hear from organizations or people that are making a real impact within their communities. There are no fees to enter.
Nominees should submit a video showcasing and highlighting the impact of their project. All video submissions will be reviewed and finalists will be determined by our judging panel. The finalists' videos will then be featured for public voting on the Impact Awards website.
Interested in winning the Community Impact Award or learning more? Visit the site to get started.
Don't wait too long, nominations close on October 31, 2020. The winner will be announced at the 2021 Impact Awards Learning Series and Gala held online on January 28, 2021.
Steps to get Started
If you indicate your intent to apply, we'll walk you through the process and support you through your nomination with helpful hints along the way. Email

[email protected]

to let us know you are planning to apply.
Download the nomination package and review the requirements here.
Start planning your video submission, film your video (with the helpful hints provided) and showcase your project.
Upload your project and supporting info via our website or connect with us to share via Dropbox.