A groundbreaking technology, Ephyra®, is unlocking the potential of sludge. Instead of being a significant cost, sludge can be harnessed and capitalised as a valuable resource.
A new innovative technology, Ephyra®, offers wastewater treatment plant operators the chance to extract a much greater value in the form of biogas energy and valuable resources such as fertilisers, biopolymers and fatty acids from wastewater and sludge. As a result, operators can lower their operational costs, increase their contributions to climate change resilience, the circular economy and ambitions outlined in the UN's Sustainable Development Goals.
The traditional approach
Anaerobic digestion (AD) is the standard technology used at municipal wastewater treatment plants (WWTP) to breakdown the organic matter known as sludge. All AD technologies rely on specific microorganisms for breaking sludge down into digestible materials, such as sugars, amino and fatty acids. These 'monomers' are used by other microorganisms creating a chain of reactions resulting in biogas (a mixture of methane (CH4) and carbon dioxide (CO2)).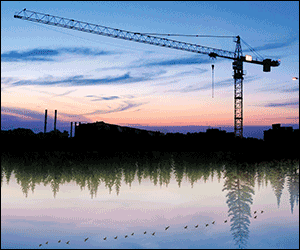 Biogas is fast gaining in popularity as a green energy source and demand is expected to increase by 5.4 per cent each year between 2021-2028.[1]
Over time, several technologies have been developed to improve the destruction of organic matter and enhance biogas production during AD. These either focus on pre-treatment of sludge or improvements in the process.
Microorganisms produce more biogas when exposed to higher concentrations of readily available organic compounds. Pre-treatment technologies, such as thermal hydrolysis process (THP), which 'unlock' these compounds from the sludge are currently available but require high chemical and/or energy input to achieve required temperatures, pressure and other needed operational conditions. Biological pre-treatment technologies do not have these issues, but their relatively long solid-retention times often require a substantial footprint, resulting in high capital costs and difficulty incorporating the technology into existing WWTPs.
Another option for boosting biogas production is by optimising the chain of chemical reactions performed by microorganisms during the digestion process. Instead of having all reactions taking place in a single mixed reactor, a two-stage digestion technique has been developed. The method uses two reactors, the first is for acidification of the sludge and the second is where most of the biogas production is achieved. However, results for this two-stage approach are inconsistent and retention time in the second reactor is relatively long (10 – 20 days).
Introducing Ephyra®'s plug flow digestion system
The drawbacks of traditional AD technologies— such as large footprint, chemical or energy use, complexity or inconsistency of results led Royal HaskoningDHV—2020 Water Technology Company of the Year – to develop and patent Ephyra®.
Ephyra® is based on dividing the digestion process into two, three or four separate reactors. These reactors can be adjusted automatically and independently by the Aquasuite® Ephyra® Controller so conditions can be optimised to suit specific microbial populations.
The automated recirculation flow between the reactors ensures correct concentration of organics for maximum biogas production and stable operation with very short retention times (two – three days per compartment).
Advantages of Ephyra®
Ephyra®'s separation of the AD phases results in significantly more biogas (about 20 – 30 %) compared to conventional digestion. Ephyra® has also been shown to deliver biogas production comparable to conventional technologies but from only 50% of the sludge volume.
This makes Ephyra® an ideal retrofit solution as it can increase production without the need for capital intensive physical expansion or additional digesters. The energy balance and business case for Ephyra® is also better than alternatives such as TPH due to lower operational and capital costs. Other benefits include a more robust and safer technology for WWTP operators and improved dewaterability of digested sludge.
Ephyra® takes off
The first full-scale Ephyra® installation developed in collaboration with Water Authority Zuiderzeeland has been operational since 2017 at the Tollebeek WWTP in The Netherlands. Another WWTP in Sleeuwijk, The Netherlands has been completed, and plants at Soreq WWTP, Israel and Ringsend WWTP, Ireland are in design. Numerous opportunities are also emerging across Europe and the Asia-Pacific region.
Pilot for Canada
Since early 2021 Royal HaskoningDHV and one of their strategic partners in Canada, Ontario Clean Water Agency (OCWA), has been running a pilot scheme in the Region of Waterloo. It's hoped this pilot will validate and test Eyphra® technology for potential application in Ontario, Canada.
The initial results of the pilot will be made available at a special online event on December 8, 2021. Register your interest here.
About the author
This article was written by Danny Traksel, director business development of Ephyra®, a product of Royal HaskoningDHV. With a background in Environmental Engineering and Water Technology, Traksel is responsible for bringing ground-breaking technologies to new markets. To find out more about Ephyra® in Canada, e-mail [email protected] or sign up to our webinar on December 8, 2021.
Royal HaskoningDHV
Royal HaskoningDHV is an independent international engineering and project management consultancy leading the way in sustainable development and innovation. Our 6,000 colleagues, working from around 75 permanent offices are helping clients use resources more efficiently and creating solutions which connect with people to make their lives easier, happier and safer.
[1] Biogas Market Size, Growth & Analysis | Industry Report [2028] (fortunebusinessinsights.com)