Researchers from Toronto Metropolitan University are leading critical policy conversations as emerging issues and technologies impact how we consume and use water.
While water research is primarily led by scientists and engineers, politics and public administration professor Carolyn Johns, urban and regional planning professor Pamela Robinson and law and business professor Patricia Hania are examining areas where policy and legislation around water are slow to adapt to current urban realities.
"Toronto Metropolitan University's focus on collaboration allows our researchers to not only see the broad implications of our water use through a policy lens, but also zeros in on the emerging issues with an eye toward future impact," said vice-president, research and innovation, Steven N. Liss. "The conversation around urban water infrastructure and management must be an ongoing, evolving discussion."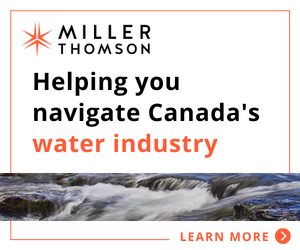 Wastewater surveillance raises ethical questions
Robinson's work adds new civic, legal and ethical dimensions to our understanding of how wastewater is being monitored. The COVID-19 pandemic accelerated the surveillance of municipal wastewater as a valuable tool to monitor levels of the virus circulating in the general population, but wastewater monitoring has many other known uses. Prior to the pandemic, wastewater surveillance was used to inform public health interventions in response to opioid use. The scale of surveillance can also be focused from the current large-scale sampling in communities down to more targeted collection of individual buildings, which could reduce the anonymity of larger samples.
"This data collection is inherently valuable," said professor Robinson. "It has a geographic location attached to it, so the potential for that data to be connected back to certain groups of people exists."

While wastewater surveillance has been an important tool in monitoring the pandemic, it is also important to ensure that individuals are aware at what level their wastewater is being monitored. Privacy regulations should be revisited to consider how we apply this technology to ensure that individual rights are not being violated in the interest of the greater good.
"At minimum, we have a responsibility to inform people about the data collection," said professor Robinson. "Moving forward we need a data governance regime that supports public health response and also considers individual and specific privacy concerns. We can do both."
Technology could enhance engagement in water governance
The emergence of citizen and social engagement tools could change the landscape of water governance. One of the key elements that has long been missing from the discussion surrounding the governance of the Great Lakes has been greater engagement from various stakeholders in the region, says professor Johns. As one of Canada's greatest natural assets, they are also one of the most complicated to govern, given their geographic position on the Canadian/American border and their importance to the economy. Johns's research shows that changes in policy continue to be slow despite decades of collaboration to maintain and improve the watershed's overall health.
"Water governance comes down to decision making and human behaviour," said Johns. "Science always created great, high-quality data from the region. As technology evolves, social data and economic data is becoming so prolific. We need to have social scientists at the table to interpret that data and move policy forward."
The process of effecting change in the Great Lakes has been very slow, but professor Johns is hopeful that the pace will accelerate as more stakeholders become involved. Currently, the government stakeholders are the strongest voices around water governance. Instead, she says a more diverse set of stakeholders, that include agriculture and industry as well as Indigenous communities, need a seat at the table to accelerate and improve policy that governs this important watershed.
Controlling chemicals of emerging concern
When industry is producing wastewater pollutants, they may be meeting current regulatory standards, but the legislative response is not moving fast enough to address the current scientific understanding of chemicals of emerging concern (CECs). Professor Hania notes that water legislation reform has primarily focused on drinking water, and the wastewater regulatory space has fallen under the regulator's radar with respect to CECs.
CECs are regularly discharged from wastewater treatment plants and can often end up in our watersheds, contaminating drinking water sources. Professor Hania's research looks at the legislation around Perfluoroalkyl substances (PFAS) and microplastics. Although they have been identified as being harmful to humans and to aquatic life, these toxic substances are still being dispersed into municipal wastewater.
"There is a regulatory gap and a safety gap," said professor Hania, noting that the cross-section of different regulatory bodies that address water quality are not integrated to ensure a universal set of wastewater treatment effluent standards, whether it be wastewater systems effluent regulations (WSER) or the Canadian Environmental Protection Act, the federal government's key pollution legislation on toxic chemicals. "It can be done. We need the political will, and the desire to protect the environment, human health and the ecosystem."
As science and technology continue to evolve at a rapid pace, improving our understanding of human impact on water quality and usage, we can improve outcomes by ensuring that the development and application of policy are also accelerated to create sustainable water resources.
Discover more about water research at Toronto Metropolitan University.