Sphere 3D announced that it has entered into a definitive merger agreement with Rainmaker Worldwide Inc, a global Water-as-a-Service (WaaS) provider.
Pursuant to this agreement, Sphere 3D it will acquire all of the outstanding securities of Rainmaker. Upon closing, Sphere 3D's name will change to Rainmaker Worldwide Inc., and its business model will focus on Water-as-a-Service. Rainmaker management will assume leadership of the combined entity.
"This is a transformative transaction that enables our shareholders to participate in a growing multi-trillion-dollar global water market," said Peter Tassiopoulos, chief executive officer of Sphere 3D. "It begins an exciting new chapter for stakeholders of both companies. I look forward to seeing significant growth under the leadership of Rainmaker's skilled and experienced management team."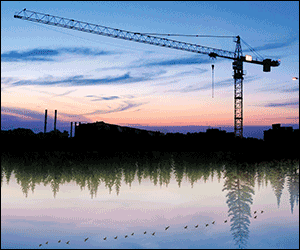 On a global basis, more than a quarter of the world's population—about 2.1 billion people—lack access to clean water, according to a report released by the World Health Organization and UNICEF.
In the United States, a 2017 report card from the American Society of Civil Engineers gave the nation's drinking-water infrastructure a rating of D, and assessed that "the U.S. needs to invest $1 trillion in the next 25 years for upgrades."
In addition, an article in The Hill stated "The United States is on the verge of a national crisis that could mean the end of clean, cheap water. Hundreds of cities and towns are at risk of sudden and severe shortages, either because available water is not safe to drink or because there simply isn't enough of it. The situation has grown so dire the U.S. Office of the Director of National Intelligence now ranks water scarcity as a major threat to national security alongside terrorism."
Rainmaker supplies water to customers using two categories of its proprietary and novel technology: Air-to-Water ("AW"), which harvests fresh water from airborne humidity; and Water-to-Water ("WW"), which transforms seawater or polluted water into drinking water.
"As the CEO of Rainmaker, it has been my objective to identify the right opportunity to scale our water as a service strategy," said Michael Skinner. "This merger will provide additional access to capital markets and a global platform to tell our story as Rainmaker transitions from R&D to commercialization. We are pleased that the board of Sphere 3D recognized that Rainmaker's large market opportunity and attractive business model fit with its own strategic imperatives."
"Our R&D team in the Netherlands [has] created one innovation after another in the decade since my late father, the serial inventor Piet Oosterling and I founded this company," added Joost Oosterling, co-founder of Rainmaker. "Now that our solutions are attracting commercial attention on a global basis, this next phase of development gives us the opportunity to improve the lives of millions of people around the world."