The University of Alberta is mourning the loss of ecology professor emeritus David Schindler, a devoted family man, friend and mentor. The University noted that he one of the world's strongest and most respected voices addressing one of the planet's most pressing issues—ensuring water safety and sustainability. Schindler was 80.
Born August 3, 1940 in Fargo, North Dakota, the future water environmentalist spent his earliest years growing up in Minnesota Lake, Minnesota, on his grandparents' farm. It had no electricity, indoor plumbing, central heating. or even any gas-powered machines.
He attended North Dakota State University in 1958 with aspirations of studying engineering physics. However, he was inspired to switch to ecology that same year after reading The Ecology of Invasions by Animals and Plants by Charles Elton, which describes how modern transportation moves pests among continents, often freeing them to multiply rapidly in their new-found land.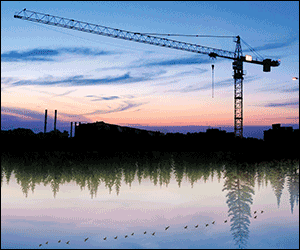 Schindler made his way to Oxford University as a Rhodes Scholar, where he earned his PhD in ecology in 1966. After a two-year posting at Trent University, Schindler was made the founding director of the Experimental Lakes Area in northwestern Ontario, where he spent two decades running ecosystem-scale experiments.
His work on entire lakes proved that pollutants such as phosphate-based detergents and fertilizers were leading to the destruction of freshwater bodies in Canada. Despite fierce resistance, his findings and his advocacy led to the North America-wide banning of phosphates in detergents. He then went on to conduct research into the effects of acid rain and climate change on the health and biodiversity of the environment.
In 1989, Schindler moved from Ontario to the University of Alberta's Faculty of Science to take up the role of Killam Memorial Chair. At the University of Alberta, he spent 25 years assessing and relaying the often uncomfortable environmental implications of industry until his retirement in 2013.
His studies into freshwater shortages and the effects of climate disruption on Canada's alpine and northern boreal ecosystems guided policy not only in the province, but across the country and around the world.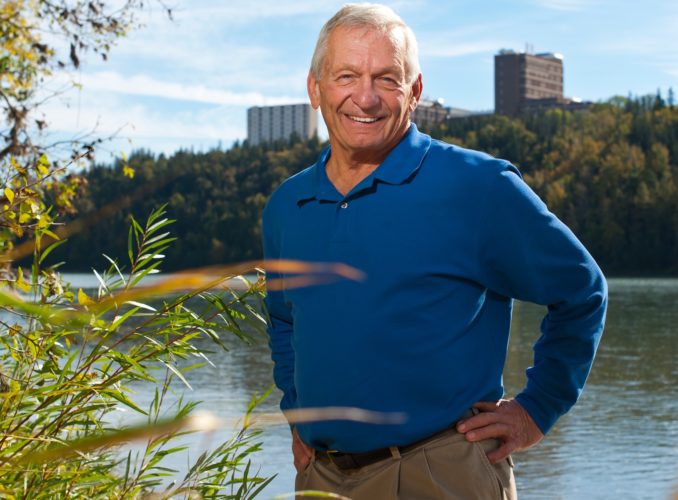 For his patience and persistence in advancing scientific evidence to influence policy, Schindler earned numerous national and international awards, including the SETAC Rachel Carson Award, the Gerhard Herzberg Gold Medal, the first Stockholm Water Prize, the Volvo Environmental Prize, and the Tyler Prize for Environmental Achievement.
Schindler was made an officer of the Order of Canada in 2004 and was named to the Alberta Order of Excellence in 2008. He was a fellow of the Royal Canadian Geographical Society, the Royal Society of Canada and the Royal Society (UK), and an elected member of the U.S. National Academy of Sciences. In 2020, Schindler was named one of the 90 greatest Canadian explorers of all time by Canadian Geographic.
Michael Caldwell, who was the chair of the Department of Biological Sciences at the end of Schindler's tenure, remembers his friend whose honesty was equalled only by his fearlessness.
"You throw Dave's personality into what he did as a scientist and it would have been abundantly clear to anyone that he was a fearless advocate for the environment, for how human beings live in it and how we affect it," said Caldwell. "His respect from his peers is pretty clear. His science was outstandingly recognized and his advocacy was a reflection of who he was."