The City is raising a glass to Saint John Water this week as the utility brings home a second place award from the Atlantic Canada Water and Wastewater Association's (ACWWA) eighth annual "best of the best" tap water taste-testing competition. This year, the award was presented for water from the Loch Lomond Drinking Water Treatment Facility.
In recent years, the City of Saint John has won "best of the best" drinking water awards for the South Bay Wellfield and Harbourview Subdivision Wellfield.
The competition, which is part of the ACWWA's annual conference, took place from October 2-5 this year at the Hilton in Saint John. Each year, Atlantic Canadian municipalities are invited to submit a water sample for the competition. The samples are tested by a panel of water professionals and then submitted to a panel of judges for a blind taste-test.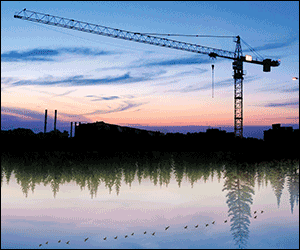 The judges for this year's competition included the Treasurer of the AWWA Jon Eaton, Rothesay Mayor Nancy Grant, Grand Bay-Westfield Deputy Mayor Erin Toole and Saint John Deputy Mayor John MacKenzie.
This year, there were 11 entries from eight municipalities, and samples were judged on their appearance, odour, taste and overall impression.
The City of Saint John's Loch Lomond Drinking Water Treatment Facility is a state-of-the-art facility supplied from the Loch Lomond and Latimer Lake watersheds. It serves over 13,000 Saint John Water customers in the east, north, south, and select west side areas of the City. Drinking water distribution began from the facility in August 2018 as part of the Safe, Clean Drinking Water Project.
For more information on Saint John's award-winning drinking water, click here.