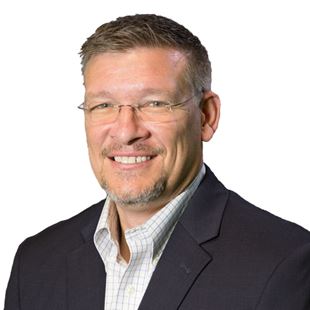 Rick Gruenhagen has been named the chief technology officer of Innovyze, which acquired Ontario-based EMAGIN in December 2019.
In his new role, Rick Gruenhagen will oversee the company's overall product direction and development. He will also lead the engineering, product, and infrastructure teams.
"I am thrilled to have Rick join us at Innovyze," said Colby Manwaring, CEO of Innovyze. "Rick brings diverse and vast technology expertise to the CTO position based on key leadership roles at PayPal, Amazon, and Microsoft.  He has a proven track record of building SaaS-based platforms that effectively leverage Big Data and Internet of Things (IoT) solutions. We are fortunate to have him join our organization."
Gruenhagen brings over 20 years of experience in organizational leadership and innovative software engineering to his new role. He has served as CTO for Spireon, where he led the development of the company's connected vehicle SaaS and hardware platforms.
"I couldn't be more excited to join the Innovyze, the leader in water system intelligence," said Gruenhagen. "The strength of Innovyze's existing products and its industry-leading computational models initially drew my interest. With the addition of Emagin AI to our technical portfolio, some of the most exciting work is yet to come. It's an honor to be able to take the lead in bringing AI and the Innovyze analytic capabilities into one Cloud offering."
Preceding Spireon, Gruenhagen served as vice president of software engineering at Impinj, where he built the end-to-end technology platform that propelled the company into a successful Initial Public Offering.
Gruenhagen has also served in the United States Navy as a lieutenant commander and naval flight officer. He held senior software engineering and development roles at some of the most prominent tech organizations in the world, including America Online, PayPal, Amazon, and Microsoft.
Header Image Credit: EMAGIN.