The City of Vancouver has launched Resilient Vancouver, a multi-year strategy aimed at enhancing the capacity of the city's neighbourhoods, government, and infrastructure to serve its diverse communities today. The strategy is also aimed at helping the city withstand and recover from inevitable shocks and stresses, both now and in the future.
The strategy is the culmination of a two-year process involving more than 2,500 stakeholders, experts, and community groups in addition to global partnerships and cross-departmental discussions within the city.
Resilient Vancouver is informed by new research and analysis about local risks and hazards. It aims to reduce risk to the community by elevating the voices of underrepresented groups in decisions and planning for disaster and climate change adaptation, response, and recovery.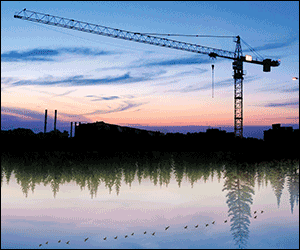 As part of the launch of the strategy, the city has also produced a video promoting Resilient Vancouver.
Three priority areas
Resilient Vancouver includes a set of 12 strategic objectives and 40 actions that represent tangible steps the City of Vancouver can take to address critical gaps in knowledge. The strategy focuses on three priority areas:
Thriving and prepared neighborhoods
Proactive and collaborative city government
Safe, adaptive buildings and infrastructure
"From earthquakes to social inequity, Vancouver faces intersecting challenges that impact the resilience of our residents, neighbourhoods, businesses, and urban systems," said Katie McPherson, chief resilience officer for the City of Vancouver. "Vancouver is not alone – by learning from the experiences of our community and collaborating with local and global partners, we have the collective capacity to prepare, adapt, and thrive in the face of these challenges."
Resilient Vancouver takes a comprehensive approach to addressing shocks and stresses and builds on a strong foundation of work underway at the city and across the community to adapt to climate change, prepare for emergencies, and improve the health and wellbeing of all residents.
Coordinating with other city initiatives
The Resilient Vancouver strategy aligns with and bolsters city initiatives such as the Climate Adaptation Strategy, One Water Initiative, and the Healthy City Strategy.
Planning for resilience will be interwoven into actions across city departments—such as transportation or neighbourhood planning already underway—to ensure this lens is part of every city initiative.
Resilient Neighbourhoods Toolkit
In addition to launching the strategy, the city has created a Resilient Neighbourhoods Toolkit. It includes a series of tools and resources to support neighbourhood planning and action for future challenges or crises.
The toolkit can be used by community-based organizations and groups interested in hosting Resilient Neighbourhoods workshops.
Through a series of exercises and worksheets, participants create plans and practice how they might respond to help each other in emergencies.
Resilient Neighbourhoods Grants program
In late 2019, the city will launch a Resilient Neighbourhoods Grants program that provides small bursaries for community-based organizations and groups interested in hosting workshops in their neighbourhood.