A new report by CDP reveals a step-change in corporate awareness and action on environmental impacts within the supply chain in the last decade.
In 2018, 115 organizations wielding a combined purchasing power in excess of US$3.3 trillion, requested environmental information from 5,500+ of their key suppliers. This is an increase from just 14 organizations ten years ago.
"In the ten years that we have been working with purchasing organizations, we have seen a fundamental shift in expectations around business action on sustainability," said Sonya Bhonsle, global head of supply chain at CDP. "Leading purchasers are using disclosure to push positive change down the supply chain, with data playing an increasingly important role in their decision-making."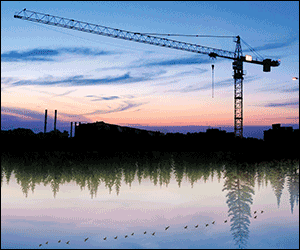 The report, Cascading Commitments: Driving Upstream Action through Supply Chain Engagement, is based on data disclosed through CDP by 5,562 suppliers. It reveals a 35% growth in targets for water use among suppliers, compared to 2017.
As organizations take an increasingly holistic approach to environmental management, the number of companies demanding transparency on water security in the supply chain continues to grow. 43 major purchasing organizations – including Braskem, HP Inc, and Intel – asked their suppliers to report on water in 2018, up from 37 in 2017. Responses were submitted by 1,709 suppliers, an 11% increase from last year.
There has been a rise in suppliers reporting water targets, growing from 51% in 2017 to 69% this year. However, with less than half of companies reporting board-level oversight of water issues, compared to 69% for climate issues, governance of water security remains low.
The research also finds that for some big buyers, sustainability is now a major factor in their purchasing decisions. Nearly three quarters (73%) of a subset of 27 major purchasers answering a CDP survey said that they are either currently deselecting, or considering deselecting, existing suppliers based on their environmental performance. In addition, 63% are either currently using, or considering using, data from CDP disclosures to influence whether they contract with suppliers or not. This is in stark contrast to the 4% and 9% respectively, who were doing this a decade ago.